why do we kiss after the wedding ceremony???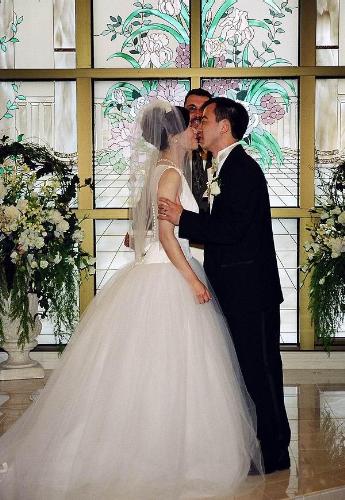 Philippines
April 28, 2007 7:16am CST
why do we kiss our husband or bride after the wedding ceremony? why does the priest or pastor says KISS THE BRIDE? What is your stand about this? Is it that the way of the priest or pastor that the ceremony has ended?
4 responses


• Indonesia
28 Apr 07
Hm... it's just a ritual i think... well so many couple did the kisses thing be4 marriage.. n i don't think that kissing after the ceremony would means something. well some ppl do believe when we kiss the bride... means we already agree with the ceremony that we've through... n we're reawdy to take a new step.. with our wife/hubby

• United States
28 Apr 07
I think because traditionally a long long time ago .Let's say in the days of the early empires .Couples hadn't really ever met each other until wedding day .You know like a princess from one country has to marry into another country for political reasons . So may be that was to be their first encounter in the eyes of the priests .Virginity and all that kind of thing . I've no proof of this mind you .Just an educated guess on my part .

• Philippines
28 Apr 07
personally, i think its a way to "seal" your marriage. you lock your lips with each other the same way as you lock your lives with each other. c",)