Nod32 vs Norton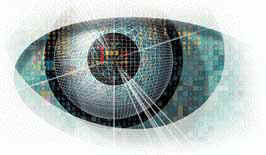 Egypt
April 29, 2007 8:28am CST
I think that Nod32 killed the Norton anti virus and Kaspersky .... It is in the top now .... i think that it is the best,strongest and fastest, What about you?
3 responses

• India
29 Apr 07
i have tried all the 3 of them i dunno whether Nod32 kills norton & kasperky NOd 32 is good but it is little compilcated to use i perfer kaspersky when i compare this 3 anti

• Bulgaria
29 Apr 07
I use both of them and i can say that nod32 is better than norton.Because my computer is not so fast it is normal,and when i put norton my computer was very slow,and when i put nod32 my computer working very good and the program find all of viruses.Norton is amazing program too but it is for very good computers :).

•
29 Apr 07
I use Norton Anti-Virus and Firewall 2007. I have never used nod32 or kapersky so cant comment on them being better or worse than Norton. What i can say is that i have never had any problem with Norton and would never think of switching to another security setup. People often say that Norton takes too much system resources to run but thats just ridiculous, im running a 1.05ghz amd cpu with 512mb ram and my computer runs perfectly well with no interuption from Norton. Norton also has a interface which cannot be made easier to use. Norton also allows me to get into more advanced features such as port forwarding and stuff so im 100% happy with it.