Can Dallas Win?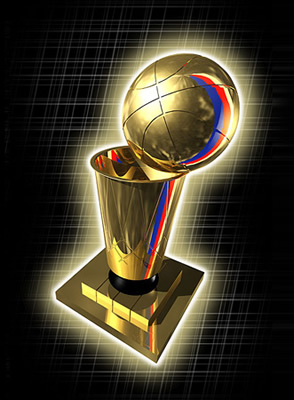 United States
April 29, 2007 10:30am CST
Dallas is struggling in the first round against Golden State. I have high hopes that they take it all the way, but they're making me nervous! Do you think they can take it all the way? What team are you rooting for to win it all?
3 responses

• Philippines
1 May 07
the Dallas Mavericks are currently down 3-1 against the Warriors. And it doesn't look very bright anymore for the top-seeded Mavericks. The Warriors are just one win away to eliminate the highly-favored Mavericks from the Playoffs. We see a little bit of history as the top-seeded Super Sonics (Payton, Kemp) were eliminated by the Denver Nuggets (Mutombo) in 1992 (i think). Unfortunately, my prediction is that the Mavericks will be eliminated in the first round by the Warriors already. I already made a discussion with regards to that match-up, and i say it again Dallas won't be winning any championship this year and they won't go that far. A great record during the season does not necessarily mean a championship. I am a Heat fan, and the Heat were swept by the Bulls. So i guess we will be having new champs to crown for this year.

• United States
1 May 07
As a Dallas fan I hate to agree with you but I do - Golden State has better athletes and Nelson has scripted a perfect game plan to corral Nowitzki. Junp shooters like Dallas can't stand all of their shots being challenged, and without someone reliable down low to pound the ball to, they have trouble scoring. BTW, it was 94 when Denver as an 8 upset Seattle, but otherwise good post.

• United States
1 May 07
You make for a good argument. Maybe you're right, hopefully your wrong. I don't think its over until (if) dallas loses tonight. "LETS GO DALLAS"

• United States
2 May 07
Nowitzki made me very proud yesterday. (3-2) I'm thinking 2 more games and Golden State goes home.

• United States
1 May 07
I believe that Dallas will take it all the way they just a bit tired from being the greatest team right now. They're gonna win the next game. I bet you....

• United States
1 May 07
I think you might have a good point there!! Lol

• Hong Kong
30 Apr 07
Yes, Dallas is playing a little bad these days. I think they can do it and make the golden trophy theirs. They just got to play some good defense and Nowitzki and the other players have to get their offesive game going. I am rooting for them to win all the way. They are the best.

• United States
30 Apr 07
Yeah Nowitzki is disappointing me. I know he's capable of much more. The rest of the team is trying but they need their leader to step up also.