Poetry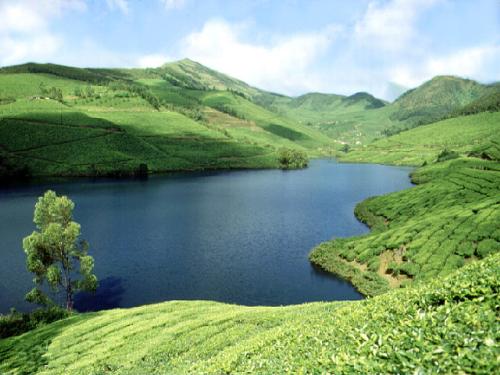 India
April 29, 2007 3:28pm CST
Do you write poetry? i used to write. One of my poems was pubished also. But as i became busy with life and family problems, i got detached to the thing i love most. I think that tinge still remains in me and hope to get back to it when i am more peaceful and solitary. Do you write poetry?
7 responses

• United States
30 Apr 07
Yes, I write poetry sometimes too. I seem to get into little phases where I write a bunch of poems all at once, and then I'll go for a long time without writing any at all. I think it depends on what is going on with me emotionally and whether or not I feel I need the outlet. Lately I haven't written that much poetry though. I am not very good at it, so I mostly just write poems for myself to see or for my husband.

• India
30 Apr 07
i too used to write a lot but sent very few poems for publication and got one published. now a long break is going on... i dont know when will i write again. but i wrote a short story during this gap. its about a woman thrown out by drunken husband and compelled to sell her flesh for a brief time for sake of her child. her eyes speak althrough the story

• Sao Paulo, Brazil
30 Apr 07
Not poetry itself. I mean, not those classic poetry. But I'm good to write love letters. Oh, I rock on that! Maybe I'm good in poetry too, I should check it out. I wrote a love letter to the girl I love, but I couldn't deliver it to her. So I just asked her to analyze the letter, and then tell me what does she think of it. Later, she asked me if I really wrote that. I said yes. She said it was just perfect, really perfect. I don't know if I should have delivered to her, though. Now I know she doesn't love me.

• India
30 Apr 07
oh ! its sad that she doesnt love you. but may be you have the flair for poetry

• Sao Paulo, Brazil
1 May 07
Gotta try writing it. Maybe I can even earn myself some money, but I think I'd like to write it as a hobby.

• India
1 May 07
but do continue with that. it gives great feeling after writing



• India
30 Apr 07
the site is really good. i am thinking of registering at it. is it yours?

• India
30 Apr 07
lol lot of poets here ... I think i have no idea abt writing poems but my father use to write those. Well iam good in writng but not in poems. I think if u have this ability u shd start again. Cheers & good luck Tutul

• India
30 Apr 07
if you know writing and interested in trying poetry, read a lot of poetry. it enhances your aesthetic thinking and may get great ideas to write about.

• India
4 Nov 07
I did try out on this but have never got my poems published. Surely you need to be congatulated for the publications. You are quite right that for concentrating on writing and making imagination turn to words it is necessary that there is a peaceful enviournment around you and this is becoming more and more rare with so many challenges which life throws up in our ways.