Do you like Meatloaf ?

United States
8 responses


• United States
29 Apr 07
AHH Yes the classics, And the soft glow of them dashboad lights hmmm the memories.

• United States
29 Apr 07
wasnt she the actress who played billy in nightcourt? ellen foley. Meatloaf has a really cool web site too.

• United States
30 Apr 07
I love Meatloaf, but i'll disagree with scarywhitegirl about his movies....I have one word to say "BloodRayne". That's all...The other movies are okay, but that one was hideous. It takes away all other acting credit :) Do you remember the videos? Back when music videos existed somewhere other than youtube...

• United States
30 Apr 07
Well, he was also in "Spice World," which was a pretty bad movie. :) He was good in it, though. :)



• India
30 Apr 07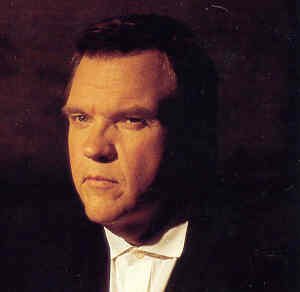 Excellent singer and great actor. Miss him, he had very clever songs, made out of everyday phrases we all say. I wish he was still on the radio. I think his first album (Bat Out of Hell) was phenomenal, so much so that he has never equalled it. BUT, it was due in part to the partnership with Jim Steinman, who wrote the songs and had the concept for the album. His voice seems shot now, but he is still entertaining. He sang on a 1970s Ted Nugent album, and of course was in Rocky Horror. I think he had a unique talent, but hard living and the strain of singing that material took its toll on him.

• United States
29 Apr 07
Yup, I'm definitely a Meatloaf fan. I like his albums, but I really like the movies he has done: Rocky Horror Picture Show, Fight Club, and Tenacious D and the Pick of Destiny (among others). He's a surprisingly good actor, and he has a great voice!