Pregnant Kate?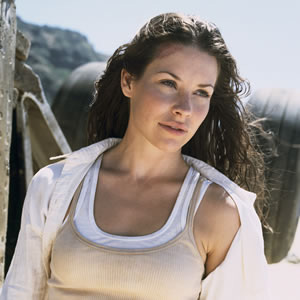 Brazil
3 responses

• Canada
30 Apr 07
It is possible. However with the Other women dying while pregnant, we have to see whether Juliette finds a way for her and Sun to survive long enough to deliver their babies. We also do not know why the pregnant women die before their third trimester. So there is two problems, one of which is to make sure the babies can be be saved even though they are delivered too early and why this is happening.

• Brazil
1 May 07
I also think that he is possible, I will see if until the end fo the trird season we will have this mystery of the babies disclosed.

• United States
3 May 07
I have to say, Im not really a fan of the fertility plot line. Its just...so WEIRD, to the point where sometimes you have to stretch to really fit it in with the whole grand scheme of things. I feel like if you got rid of that whole plotline, that you wouldnt even really miss Juliet as a character. I hope that Sun can deliver her baby okay, you can only kill off so many people lol.

• Brazil
3 May 07
I think that fertility´is a of the strong ponits of the island.

• Brazil
3 May 07
Maibe all this mystery, is what is fascinates in a such a way.


• Brazil
3 May 07
In the end of last episode "D.O.C.", Juliet records a menssage for Ben, that tells the condition of Sun and says nothing to still know on the one of KATE.

• Brazil
3 May 07
I know but Kate hasn't shown any signs of pregnancy so far. There's a possibility that Juliet is trying to find out about something else related to Kate. Yes, she could be pregnant. But they're already talking about pregnancy with the whole Sun thing. I rather think it's something else. I think it would be way more interesting.