Old Runis Turned Into Historical Parks?

United States
April 30, 2007 12:13am CST
Is there any place like this in your city or a city near you? Does your city rebuild old ruins of historical interest for the publics benefit? In Minneapolis years ago were many mills used for flour feed, grain etc for General Mills and Gold Medal Flour company. They have turned this area into a Historical Park for the publics use. It's in an area called Riverfront Park also. There is also a road of cobblestone thats been refurbished etc. I love when a city redoes a historical sight opening it for the public to view and enjoy. there are many trails etc for bikers, walkers skaters etc to use. Excavated from beneath tons of gravel and sand, the ruins of 19th-century mills and canals reveal the origins of the Minneapolis grain industry that exported flour on an international scale. When they were in use they were the largest direct-drive, water-powered facilities in the world, with a tailrace canal that carried water from the mill turbines, powered by St. Anthony Falls, back to the river. Managed by the Minneapolis Park and Recreation Board, the park includes a well-maintained picnic area for family outings and is connected to the Heritage Trail that loops around the Riverfront. Heres a link for more info on the Mills TRuin Park and other areas of the Riverfront in Minneapolis Minnesota USA. http://search.cityguide.aol.com/twincities/entertainment/mill-ruins-park/v-138713 The attactched photo is of an old mill framework from the buildings excavated a few years ago. I believe it was like 1990 or so they started finding all the old steel work etc. This is a piece of art in itself. Thanks and enjoy the photo and short article. I have many other photos to add to members responses of this area also. HAPPY POSTINGS FROM GRANDPA BOB!!~
3 responses

• United States
30 Apr 07
i live in Yuma, Arizona. and the first prison for the territory of Arizona was/is here in Yuma. it is now a historical museum. its first inmates were in 1876. it was open for around 30 years and even had women prisoners. it closed in 1909. for a while in the early 1900's Yuma Union Highschool students occupied the buildings. when the schools football team played against Pheonix and unexpectedly won..the pheonix team dubbed yuma union students "criminals". To this day Yuma Highschool mascot is the face of a hardened criminal and we are still known as "The Criminals".

• United States
30 Apr 07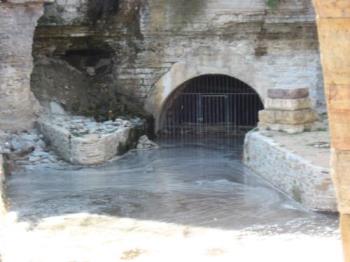 Do you have a photo possibly to add here? I'd love to see this prison museum. Thanks also for the response. HAPPY POSTINGS FROM GRANDPA BOB!!~

• United States
19 May 07
i would like to, however being that im apparantly an idiot, i cant figure out how! so instead i will give you a link to be able to check it out! http://www.desertusa.com/yuma/du_yumatp.html

• United States
5 May 07
As I've stated before, I live in a small town. So there arent alot of old ruins here except old run down houses & who would visit them? Haha. The only exception was the Everly Brothers Lake Malone Inn. Im not sure if the inn belonged to them in the past or what. I know they are from this area but not sure if it belonged to them or not. It burned down a few years ago. Other then that, there has never been anything.

• United States
18 May 07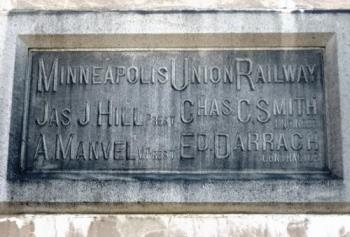 This area is so full of old things that have been saved or restored. Like this sign on an old RR track bridge. HAPPY POSTINGS FROM GRANDPA BOB!!~

• United States
2 May 07
The ruins are great. I did a photo shoot there once. Those ones with the rocker look and the guitar are from there. It is a neat and different look. I love it down there.