Gossip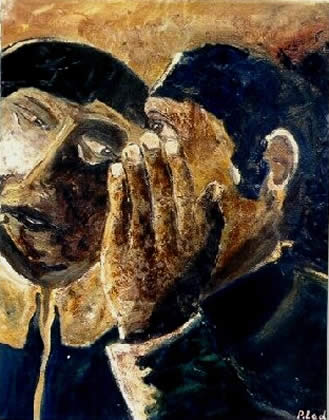 Philippines
April 30, 2007 1:23am CST
A gossip betrays a confidence, but a trustworthy man keeps a secret. Proverbs 11:13 NIV I will speak ill no man, and speak all the good OI know of everybody. By: Benjamin Franklin Do you love gossiping? Maybe most of you will no, but the real truth, you do.
3 responses

• United Arab Emirates
30 Apr 07
of course no, i hate gossiping, talking about other peoples life is not a good thing to do specially if you don't know the person. as gossips, doesnt only betrays a confidence but can ruined anybodies lives. once a story passes to another person, each person may add more to the simple story. for example, i have told one person that i'm having problem with my stomach, it passes to another person, to another, to another etc... until it comes back to you that you're dying.

• Malaysia
30 Apr 07
Who dont love gossiping? But what does gossip gives you? An answer, satisfaction or more friends to join the gossiping group? Frankly speaking, I once was a gossiper but only gossip among my family circle. Guess what, there is nothing good coming out from gossiping. All we ever get is to know some dirty secret about someone, but then again sometimes all gossip are baseless and it only only hurt your reputation as being labelled as gossipers. Worse of all, you might ends up getting a lot of enemies.

• Philippines
30 Apr 07
You right ellie. That's why I don't like gossiping. It's better to tell others about good ideas than to gossip. We can't get something good about it. It can ruin someone's life

• Philippines
30 Apr 07
im not so fond of gossiping but i wont deny that sometimes i also do this, who among us did not anyway...it has been part of our life, even if you avoid it, gossips seems to be everywhere, on the jeepney, bus, streets, neighborhood...almost everywhere.