which do you prefer a day shift or a night work shift schedule?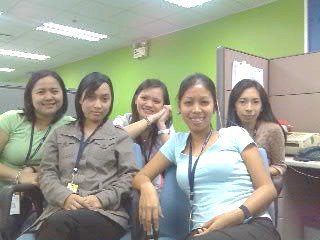 Philippines
April 30, 2007 4:02am CST
day shift or night shift work.
10 responses

• United States
11 May 07
I work a week of days, then a week of nights. I have had the chance to go to all daylight but I think that would get boring. This way I get to see different people every other week. So I like both.


•
14 May 07
I have tried working on a day shift and on a night shift. I guess for me I like day shift because it's feels better to sleep at night where everybody's sleeping and the place is quiet.

• Philippines
8 May 07
day shift definitely! I have tried working in a fastfood with a night shift and it definitely was very tiring,and im not even pertaining to physical tiredness.The work at night is much lighter than the day shift but after my duty, i would feel really tired and sleepy. I found out that sleeping in the day and sleeping in the night has a really big difference. Even if you just slept a few hours in the night, you will feel much more recharged and refreshed rather than sleeping for 10 hours in the day. Plus, my social life turned zero when i work night shift because when my friends go out at night, i cant go with them because i have to wor, and in day time, they cant go out with me because it's their time of work.


•
3 May 07
i like day shift job. because i cant work at night.its mine sleeping time and no compromise in it.

• United States
30 Apr 07
my husband works nights sometimes and I wish he would be on day shift all the time. Its just more normal. I do like when we get to go out to lunch during the day when he is on night shift while everyone else is working during the week.

• Guangzhou, China
30 Apr 07
Of course day shift, as it seems healthy. Besides, I am unable to sleep at daytime, as it'll be noisy.

• India
30 Apr 07
Well, I dont have a shifts as I am a office staff. Working during day is natural and healthy. Working in the nights will change the biorhythm of the person.

• Malaysia
30 Apr 07
I have tried both night and day shift. I have tried working more than 12 hrs a day. I can honestly tell you that working long hours is not a pleasant thing. It is very tiring and taxing. Personally I like day shift because I can relax more at night.