what kind of mother you are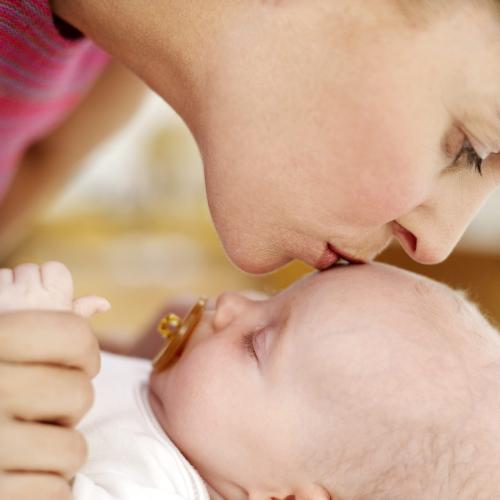 India
April 30, 2007 12:33pm CST
I am not a v. strict mother. But I love my sons and even my sons love me v. much. Now they are grown up but still they care for me and they see that they keep me happy and they are v. obidient. When they were small,in those days also they were good at behavior,responsible, self dependent and good at studies. I never had any complain from their teachers.I was never v. rigid or strict with them, I use to make them understand and then do anything. So now I am proud of them as they are doing v. well and they are good human beings. People say that parents should be v, strict then only children will be good,we should not fulfill their all demands,forcibly make them sit with books.I do not agree to this. So please let me know what kind of mother u are, Do you think that we should be v. strict with them,punish them,be v. particular about timings of every thing? Please post your valueable views. thanks
3 responses

• United States
5 May 07
We also practice attachment parenting, we use gentle discipline. He's still pretty young so his demands are quite simple:comfort, food, and clean diapers :) In the future, there are some things not worth arguing for. I grew up with a lot of kids whose parents were really strict, as soon as they got out on their own, they had no clue how to survive and partied away.

• India
6 May 07
yes I agree that we should use gentle discipline.The thing is when a child is small you do not feel the need of much discipline, as they grow the thing starts.So we should be gentle as well as clear that what demands we can fulfill and which are waste and useless, or you can say that out of our reach.A child should be taught to know the limits of the parents from an early age, then theycah mature v.soon. So thanks for reponse.

• Canada
30 Apr 07
I don't know what type I am. My son is still very young, and I'm still growing into this role, but so far I'm much stricter than his father. He lets him get away with lots, and I think that could be pretty detrimental the older he gets. He's only 9.5mnths and he's already starting to throw tantrums where he'll arch his back and pretty much throw himself onto the floor! I think he's going to need us to be strict, but I guess we'll see!

• India
30 Apr 07
Thanks juliansmom, u are a v. young son'mother, now only you are feeling the need to be strict with him. Do not feel like that. May be it willnot be needed.All the best mom.

• United States
30 Apr 07
My daughter is only 6 months old but I practice attachment parenting. I think that if you teach your children to respect you from an early age then you will not have as many problems. I think that we need to pick the battles we fight with our kids and not be nit picky about everything.