How much you pay for the pizza?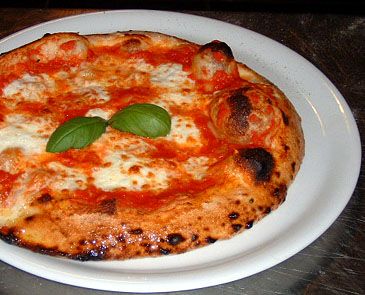 Italy
May 1, 2007 7:58am CST
How much you pay to eat pizza in your nation? In italy it can be variuos, from 3,5 euros to up.If i eat a good pizza i have not limit to pay :-)
7 responses

• United States
1 May 07
In the US we have a pizza place that sells hot and ready pizzas all day long for $5. It tastes like fake pizza to me, but the kids love it and it is easy to go and grab one any time of the day. For a good pizza one topping it is usually from $9-$12.

• United States
3 May 07
I have never seen a pizza distributing machine. Maybe a vending machine with microwave pizza along with sandwiches in it? I do agree....microwave pizza isn't the best.

• Brazil
3 May 07
Here in the Brazil, I pay about $15 reais (brazilian currency), or $4 euros or $ 7 dolares.


• Philippines
2 May 07
I'm also from the Philippines. There are a lot of Pizza brands to choose from, that includes pizzas from restaurants that are not pizza-exclusive. There's this brand called Pizza Hut that I think is the most popular one. A regular sized pizza is about 300 pesos, which is about $5USD. But my family always orders the family sized pizza and if you have the Palm card, a sort of discount card, you get another pizza for free. If I order plain crust, that would amount to about 500php, that's around $10.

• Philippines
2 May 07
For me if you want o good taste pizza you pay a higher amount of money but here in the Philippines there are delicious pizza that is not too expensive.Since, pizza is one of my favorites amount is not a question for me as long as it is delicious.

• Germany
1 May 07
In Germany I pay for a normal size pizza tonno which is my favorite pizza about 7 euro. Margherita is cheaper and shrimps are more expensive. Ham and mushrooms cost the same as tonno. Dining out is kind of expensive here if you add it all up, so I mostly eat at home and sometimes warm a frozen pizza in the oven. Then a tonno costs me around 2 euro. I love it with lots of tuna and lot of onions and maybe parsley on top of it.