What makes a relation fail?! does honesty do that?!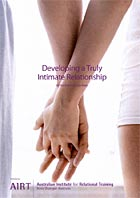 Philippines
May 1, 2007 1:03pm CST
Many relation pass, and the parties of it are happy and satissfied with their relation, BUT others are not so happy with what happen between them .. What really makes a relation fail?? does abolute honesty between parteners make it fails?? Should we tell evreything for our parteners ?!
5 responses

• Jordan
1 May 07
Sometime you have probably to know something about your partner, but there are small things and specific details you don't have to tell it nor is your partner. Honesty is good, because lying is bad, so if your partner didn't tell you something that doesn't mean s/he lied, s/he doesn't want to tell you because of his/her reasons and this don't make the relationship to fail. The most important thing here is meaningful relationship must have full understood between partners.

• Bulgaria
1 May 07
No, the absolute honesty is harmfull.There are things what must not be shared.For example he is a sensitive to his weight. And you honestly tell him that you like his slim friend. NOOOOO! Of course, this example is very simple. But i support the opinion that some things can be shared, others-not. And for the main problems you must be honest.

• Philippines
1 May 07
Maybe , for me i think that honesty should be the base on which the relations are build .. even fi you are going to tell about sth bad , it's better to know bad things from you and fix it than knowing it from others and blamming you for not telling him/her about that thing .. it still an opinion and each one takes what he/she thinks is the better :) have a nice time

• United States
3 May 07
You should be as honest as you can be, but will ruin a relationship permanently is that you don't share the same beliefs as your partner.

• Philippines
2 May 07
Some says that keeping our communication with our partner open will make our relationship with them longer but there are things that we shouldnt tell our partners especially if those can break your relationship. Dont tell everything, just tell the necessary and those that wouldnt hurt them deeply. Some say what they dont know wont hurt them but i say weigh the consequences in telling them. If you think it will lead to break up, hide it. But if you think your partner is understanding enough to understand you, go on.

• Philippines
2 May 07
relationship fails becoz of lot of things, when one of you started to be insecured, pride, and egoistic, then i must say it will failed. love must be based on honesty and openess, so that you prevent the so called "miscommunication". many failed when it comes to openess, they assume a lot and in the end they fail. if you are comfortable enough to share your feelings, emotions to your partner then go ahead, but sometimes you need not tell everything for a mystery effect. but the most matter of all is how you took care of your relationship and how much are you willing to give to stay as sweet as before.