Do you have a volunteer fire fighting force or government funded?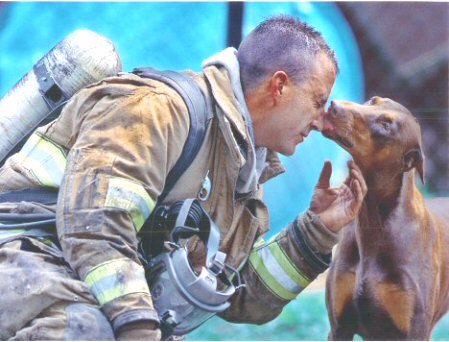 United States
May 1, 2007 5:28pm CST
I'm lucky enough to live in a large city that has government funded fire fighters. While I feel more comfortable with that knowledge I know many have been fighting to keep their volunteer forces afloat. What do you have where you live? Volunteer or paid firefighters?
4 responses


• United States
2 May 07
We have 3 different volunteer fire departments in our town. They do several fundraisers throughout the year to raise money for things they need and to keep them going. They must get funded elsewhere also in order to buy the fire trucks. I'm not sure how this works. I know a lot of the fire men and women.. They are great people. Just recently my sig. other saw lights in our crick bed at the very tip top of our land- He rode the 4-wheeler there to find out what it was- A woman had flipped her car into the ravine and you could not see her from the road. He called 911—2 fire departments were there within 5-7 minutes and we live in the country. How is that for response- I was impressed!

• United States
2 May 07
We have both. I think that the funded ones also have volunteers

• Singapore
2 May 07
Guess we are lucky. We have a fire brigade in Singapore. I believe it is government funded. Fires are not too common in Singapore anyway (thank God).