vacation at bora!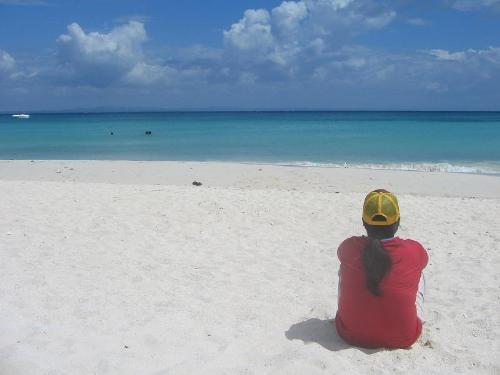 Philippines
May 1, 2007 9:44pm CST
who likes to go to boracay? i hope someone could treat me there coz the place is very nice...
4 responses

• Philippines
28 Mar 08
yeah... boracay is a great place to get away with the busy city streets. the water is so clear and the sand oh so fine... so nice to the feet. and the night life is so perky. it is best to go there with family or friends. i could still remember my first visit.. the place was still virgin. no bars yet.. cottages were only nipa huts.. just very few stores to buy souvenirs. and the best thing about the place is the sunset... so so beautiful... and oh! i'll be back this april... woohoo! XD

• Kuwait
11 Mar 08
Boracay is one of my dream place to go in philippines,,, i wish i can go there for my next vacation,, but i dont know anyone there tohelp me find a good deal of the place like hotel and about food and places to visit..

• Philippines
7 Mar 08
You can go to boracay for Php 10k. All you have to do is wait for the airlines for their promos then after you book the flight, you can check out the beach resorts. Most of the resorts are budget friendly. Save up some money and hit the Boracay beach! I vowed to myself and hubby that we need to go there this year...hehehe.

• United States
2 May 07
wow me too! i've never been to boracay, and i'm looking forward to go there next summer with my boyfriend! i know that it's a lot of fun!i need to shape first so my boyfriend will not look at other girls!