Have you seen panda yet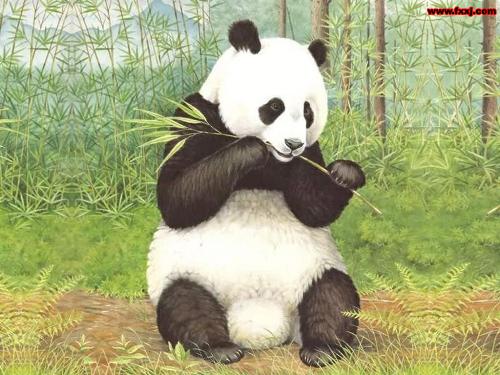 China
9 responses

• Philippines
2 May 07
I don't think we have any pandas here in the Philippines, but I was able to see pandas when I was in Hongkong and China. They are so cute. I keep a photo album of them. I don't know much about them, all I know is that they are so cute and amazing to watch.

• Philippines
2 May 07
I have been to the zoo and forest most of the time when I was a kid but starting from high school until now, I would say, I have only been twice only and it was a field trip. Animals fascinate me and I respect them but Iam not really fond of them. Panda are cute and they can really act if you train them well...I have seen a panda show in China where they performed with their trainor, like a circus show, it was awesome!. Pandas are like large black and white herbivorous mammal of bamboo forest of China and Tibet, were considered as a member of the bear family. My fave animal would be within the cat family...the big ones, leopard and lions...one of these days, I will have a picture touching or holding them. lolz

• Defiance, Ohio
2 May 07
I have never seen a real live panda. I have seen them on tv and in books and magazines. I think they are cute animals. I love animals and am a nature freak. I love to see animals in their natural habitate. You can see how they normally interact with other animals and things that way.

• United States
10 May 07
I was lucky and got to see some pandas when they were at Busch Gardens in Tampa. It was a few years ago that I went but it was a real treat to see them. They are so cute and beautiful at the same time. I love seeing most animals. The bears area always great though, no matter which type. They just seemed to like having people around. Of course watching the otters play in the water can be a lot of fun let alone seals or dolphins. There are a lot of great animals to behold.


• India
30 Nov 08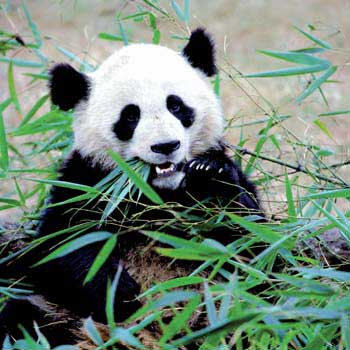 i have never seen a panda up close or in person but i would love to one day as i love pandas.... they are just so cute and adorable...... their cute faces and their cute antics are just so lovable...... and hope someday i do get to see pandas and interact with them in person!! would be a dream come true!!

• Hong Kong
10 May 07
Here in Hong Kong, we have two new pandas from China. I am planning to visit them later. I seldom go to the zoo, but I will go for the panda.

• United States
9 May 07
We take the children to the zoo a couple of times a year. I haven't seen any pandas at the zoos that are near us. The zoos near us don't have that many different animals really maybe about twenty five give or take a few. But the children really enjoy it so thats all that really matters. I would like to go to the Brookfield Zoo in Chicago sometime. I hear that it is a large zoo.

• Philippines
6 May 07
I don't think taht there is a Panda here in the Philippines. But I was lucky to see one when we went to China before. they are cuddly and cute. Wish we could have a panda here in my country.