Gears Of War: The NEW Halo?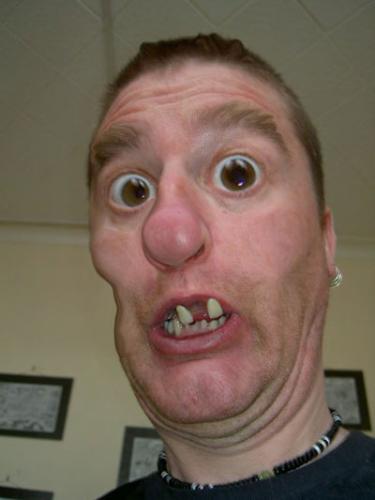 United States
May 2, 2007 8:52am CST
I have heard that gears of war is slowly becoming the new Halo 2. As more and more people buy X-Box 360's, the more new games people want and Gears of War is soo much like Halo. I mean its like humans fighting aliens (lol ya theres lots of that in gaming right?) Accually its not really like halo. But you can see where I am going. But i still cant wait till GOW 2 comes out!!! Whats ur poinion?
10 responses

• United States
19 Jul 07
yea i beat em both but they wouldnt be called eachothers game they actually have diffrent unique features

• United States
19 Jul 07
and the reason why gears of war might be better than halo is because every halo so far is on xbox or pc that came out befor gears. basically halo was a hit evn w/o 360 graphics or gameplay halo 3 will zoom through cuz of all the new stuff including the system.

• United States
17 Jul 07
it was obvious when the game came out because everyone was buying it and is still buying it....it did way better than when halo 2 came out...the game play with the addition of using cover when in the game is just phenominal.....

• Canada
17 Sep 07
this is for sgt. lol Gears cannot be compared to halo one bit..games don't copy each other...they get ideas from everything possible. where do you think halo came from?? ever heard of half life? where did half life come from? Quake maybe. Halo you fight ALIENS from a completely different planet. Have you beat gow on all difficulties yet? I assume you haven't because the locust are not aliens. They live on same planet. Try it on Live whole diff experience



• United States
17 Jul 07
i really recomend that you get xbox live because it aint a challenge untill your playing with others that can either be worse or better than you....its just more of a challenge...

• India
25 Dec 07
gears of war is one of the best games ive played on the 360 .... its got awesome detail and effects ... the gameplay is sweet and the monsters big .... its a really good game .. but we cant compare it with halo ... halo was like the first of its kind ... the 3 games which came in that series are awesome games ... the 1st game was groundbreking in some aspects. the weapons .. the story .. the monsters.. the characters .. ai .. everything were really nice .. i enjoyed playing both halo and gears of war ... i liked them both .. but in their unique ways ...

•
26 Jul 07
well i have played halo and gears im goin ot have to say that no game can ever be the new halo. halo was the best game ever for the xbox it wat made it famous! but as for gears of war its a great game!!!!!! i love it that all i play(xbox live) and hell yea i cant wait nither! its going ot be awesome and halo3 too! ~jennifer~

•
22 Jul 07
gears of war is a great game but i still think halo is better because it is easier to control

• Canada
23 May 07
i think that is true but i think Gears is better than halo 2 halo 3 better pull somthing off to beat gears of war

• United States
17 May 07
I agree with you. I have always kind of viewed it like that. GOW is very popular, and i would not be surprised if it becomes as popular is Halo

• United States
15 May 07
My friend and I tried playing Halo after a month or two of Gears of War and we laughed at Halo till it hurt. I think GoW will surpass Halo in every way in the next game.