In your opinion, choose the best goal keeper for brazil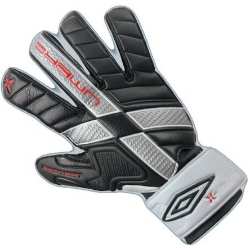 Brazil
May 2, 2007 9:43am CST
Choose the best goal keppers! (dida from milan, doni from roma, gomes from psv, julio cesar from inter...) my opinion is fabio costa from SANTOS FC (team who pele played)
3 responses

• India
26 Oct 07
Dida is the best for me... I am not a fan of brazil but my many favorite players are in the brazil team..I like ronaldinho,kaka,R.carlos...The playing style of brazil is their remarkable thing..They differ fron others...The original rythm of football is situated in brazil...The real samba... thank you...

• Brazil
2 May 07
In my opinion is Rogério Ceni of São Paulo FC,that beyond excellent defenses still he changes lacks with perfection, he has 70 gols in the career and is the best brasilian keeper in world ranking IFFHS.

• Brazil
2 May 07
but he's not to old for brazilian team? we need to think about 2010, in africa, into there he probably stop. and he score a lot of the time, but in brazil team he have a lot of great kicker (juninho pernambucano, ronaldinho, kaka). Is too dangerous for brazil rogerio came out of goal. brazilian too? thanks for answer my discussion! be "santista" dude!

• Singapore
26 Oct 07
For a country where every kids grows up and dreaming to play as a striker, Brazil surprisingly managed to give birth to some brilliant goalkeepers who plays their trade in top European league. Dida is certainly the best in the last decade, if I remember correctly he was responsible in winning some tournament for Brazil due to his penalty-saving skills. Unfortunately he tends to lost his concentration during the game which led to some embarrassing goals conceded by him. Overall, Dida is the best Brazillian goalkeeper in my opinion