New Breed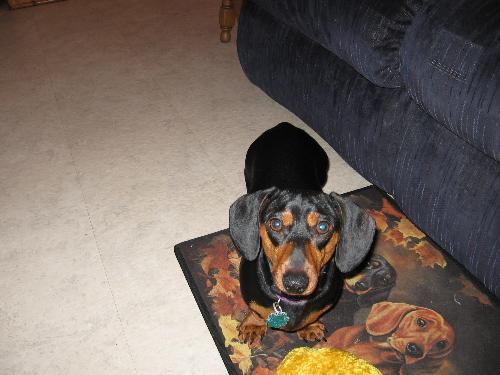 United States
May 2, 2007 10:51am CST
Have you heard or saw the new breed of dogs..mixture of doxen and chi..taco bell dog? My friend just got one and is it cute!
2 responses


• Australia
2 May 07
Gee thats a huge price to pay and its only encouraging backyard breeders and puppy millers when you buy from a pet store. But anyway as long as she looks after it and loves I suppose it has a great home. Pity that she is under the influence that it is a new breed though....lol.

• United States
2 May 07
Its not a new breed, its actually a mutt. . a cross between a Dachshund and a Chihuahua. If your friend rescued it from a shelter, then good for him/her. If they bought it from a petstore, they seriously got ripped off.

• United States
2 May 07
Why not tell her? Spread the knowledge. Its better to know than to go through life continuing to make the same mistakes. Maybe if its possible she could take it back and opt for saving a dog at a shelter instead of supporting an enterprise that cranks out dogs for profit without any concern for their health.