I have a problem with e-gold .... help me please .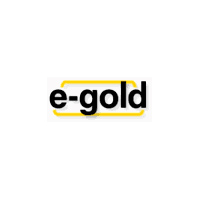 Egypt
May 2, 2007 8:10pm CST
Before few days I have a problem with e-gold, I cann`t login my e-gold account every time i try to login this message appear: Access denied The IP you are using to access the e-gold website ( MY IP ) appears to be either an open proxy or otherwise exploited. you will not be permitted to access e-gold services from this IP while this condition continues. Etc ..... I wish you can help me because it`s a critical problem to me .. I`m watting your responses ... Regards .. boghdady
3 responses

• Davao, Philippines
3 May 07
Well i have also that kind of problem herein our country .. what country are you? but somebody help me with this, i just go to the nearest internet cafe and log in there my e-gold account and indeed i can access with it,,

• Indonesia
3 May 07
my friend this morning i try to login, and i have same problem too, this problem since 29 april, and to day what i fund is, e-gold have record your last IP address when you login so if you access from any computer and place they will rejected, i have dynamic IP address, so i connect and login, disconnect and connect again over 6 times to find out which one they record my IP address, and the last i can login and know my IP address and write on paper, i try again and i can login again with my IP address what they record. this what i faund this morning on indonesia local time.

• Philippines
3 May 07
this seems to be a universal nowadays. i thought i was having because our corporate connection is connected via firewall or proxy. and to the latest updates i've read somewhere, e-gold is tightening up their security measures as the FBI is coming its way to investigate them for some money laundering issues.

• Philippines
3 May 07
i agree with vanities... or you can go to a friend and try opening your account in his/her computer, since its safer when you know where you open your account. and when you finallly get in, try to change the settings of your IP address to disable or moderately disable(?, i'm not really sure of the term used. it is under account setting. there are instances wherein you receive an email from e-gold with a pin, which you can use to open your site.