Bleach......The Best Manga Ever!!!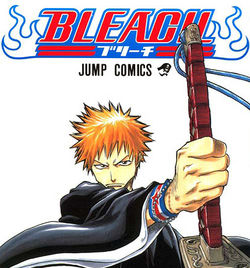 Malaysia
May 3, 2007 1:14am CST
Did you like bleach manga??I love the story very very very much.The story is little bit complex but it's very common in popular manga. Let me introduce this manga little bit.Bleach follows the life of Ichigo Kurosaki which a high school student with the ability to see ghost and a shinigami(death god) named Kuchiki Rukia who crosses the paths with Ichigo while hunting an evil spirit know as Hollow.Rukia is wounded during the hunting and transfer his power to Ichigo and this is where the story begin.Then.......... Read it yourself.Trust me!!It is very interesting... Post your comment here if you have any question about this manga.I love to help it....
2 responses

• Indonesia
3 May 07
i ever read this manga. only 1 chapter. but i am not interest with this one. i do not know why. but if i compare this manga with other i think this is a good manga. if i compare with one piece or naruto, i think it bad manga . because one piece is number one manga. the best manga. naruto is number 2. then bleach. i want to try read this manga again.

• Malaysia
4 May 07
Mmmm.Initially for all manga,the story might not interesting enough but believe me,when you start read it chapter by chapter,it will be more and more interesting.I think this apply to all manga including naruto and one piece. Anyway,thanks for the post.,....Daa....