Canon A550 and Sony S650?

Philippines
May 3, 2007 2:17am CST
Anybody using such cameras? I'm still thinking which one to buy. Actually it's not for me but for my friend. She'll be using it for some microscopic image. So I need to know which is better when it comes to macro mode. Canon A550 or Sony S650? This cameras are all new models but I hope some techie here will drop some comments about the product.Thanks in advance!
4 responses

• Philippines
3 May 07
I haven't used any of the two. But I would recommend the Canon model. In my experience with a Canon S3Is I have no problems whatsoever, it takes great photos and videos too

• Indonesia
3 May 07
i think sony is the best, coz it can give you high tech of digital camera and make u satisfiction, in canon A550 available cyber shot? i think just sony give us the perfect cyber shot

• United States
3 May 07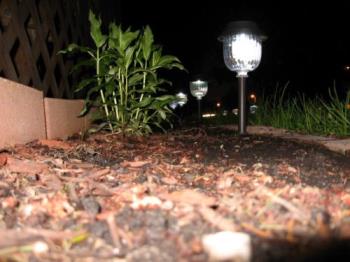 I use the canon Power Shot A540 and love it. One of the best under $200 cameras avaiable. Ive taken many a great photo with it. hERES A PIC USING THE mACRO MODE ON THE a540. HAPPY POSTINGS FROM GRANDPA BOB!!

• Philippines
8 May 07
The Canon A550 is photography's best buy as of February 2007. For $199.99 (list price) you get a camera capable of making excellent photos. It's got an excellent, sharp 4x optical zoom and 7.1 Megapixels, far more than enough for making great prints at least 12 x 18" (30 x 40 cm). Sony S650 is no ordinary entry-level camera—and with incredible 7.2 megapixel resolution, 3X optical zoom lens, high ISO 1000 sensitivity for low-light shooting and Stamina® battery power for up to 460 shots1, the DSC-S650 Cyber-shot® digital camera is perfect for any occasion. A bright 2.0"2 LCD screen makes it easy to set up shots and check results. 24MB3 internal memory lets you shoot without a flash memory card or load optional Memory Stick Duo™ media in the built-in slot.