do you dump your old shoes or keep them for particular use?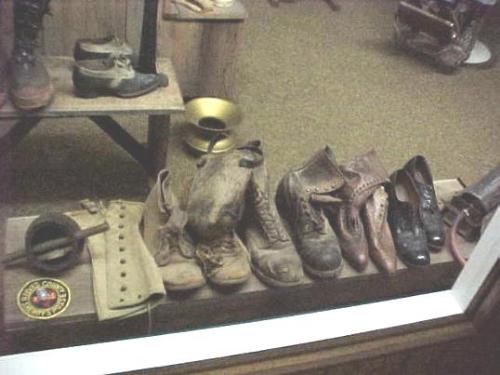 May 3, 2007 8:53am CST
i just threw a pair of 4-year-old nike trainer away.when i decided to do so,my bf asked me once more"you sure you wanna do this?"i said yes because they had been with me for 4 yrs and now it was already too dirty and i was tired of washing them.even for raining days,i dont wanna wear them anymore.and when i felt like to dump my boots at the same time,i was finally stopped by my bf.he reckons it a kind of waste throwing shoes not too worn-out to wear away.well i think he is right.but what if we really get tired of the shoes?will you still keep them?
6 responses

• United States
3 May 07
I have a tendency to have more shoes than I really need. I've gotten better about it recently, but I still have a lot of shoes. When I decide that I want to get rid of a pair of shoes, if they are still in really nice shape, but I don't wear them because they are uncomfortable or not my style, I will take them to Goodwill. If they are worn out or old, I will just throw them out. It is kind of a waste, but the way for me to avoid that waste is to be more careful to only buy shoes that I will wear.

• Singapore
3 May 07
If the shoes are still in fine condition, I will keep them and let them be backup. Otherwise, I will dump them. I won't throw shoes away just because they are "out of fashion". That's so wasteful. ;P


• United States
3 May 07
I usually keep shoes until the break and are beyond repair. Or I get a new cheap pair and the shoes go through my chain. They start as nice shoes worn out for work or wherever. Then they are used for working in the yard and dirty stuff until they break and are thrown out. But I rarely buy shoes so I make them last me a while. I hardly ever wash them.

• United States
7 Dec 07
NOt anymore. Used to tho. My favorites shoes were worn literally till they fell apart nad i couldn't "fix" them anymore.

• United States
22 Jul 07
If they are still wearable then I give them away, if not I pitch them.