cell phone - which to buy?

India
May 4, 2007 6:56am CST
Hi, I'm looking for a cellphone with 2 megapixel camera with flash, crystal clear voice reception, clear MP3 songs, price advantage and sleek looks. I am very specific about camera quality and voice reception. Other features are optional. I want guidance from you as to what set to go for. I have recently seen an LG set with the above features at less than 10 thousand rupees. Is it OK? Kindly guide me. Thanks.
2 responses

• India
15 May 07
i recommend a sony Ericsson's music phone!gofor w800i,i love this because of its sound quality.the sound quality given by its earphone can be compared to an ipod one!(but ipod is best) here are some reasom i recommend sony -because it is sony -mobile can charged via usb like ipod!which is very helpful while browsing using gprs! -software can easily update through internet all you have to need is a broadband internet connection! -las but not least,of course its sound quality!

• Philippines
4 May 07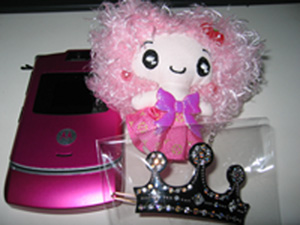 hey! you can check great phones at gsmarena.com. I think they have a complete list of mobile phones around the globe. Good luck in your search.=)