baby sitting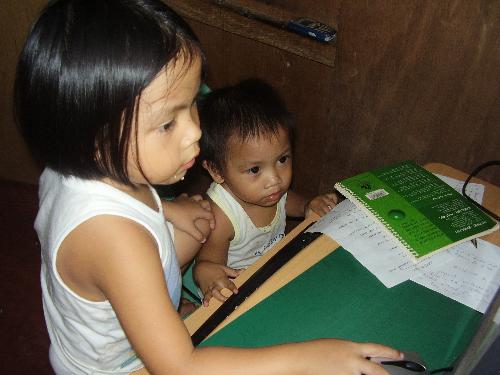 Philippines
May 5, 2007 10:33am CST
baby sitting is a good way to control your temper. during the first few weeks of baby sitting my niece, i easily got angry with the baby i was baby sitting. but, after a few months, i realized that baby sitting isn't that hard to do at all especially when she learns good things from you, but that's only my opinion. how about you? what can you say about baby sitting?
3 responses

• United States
5 May 07
It takes a different kind of patience to deal with small children. I know I had some growing pains when I brought home my first baby too. I think it's due to frustration about not knowing exactly what the baby wants. It takes time and exposure to the child to learn that. When dealing with older children different tactics can be used to entertain and distract them. Remember, you are the adult and they are children. You are responsible for controlling your temper and handling it!

• Philippines
6 May 07
it is possible for one to be easily annoyed with babies and small children if he/she has not been exposed to them sometime before. getting to know more and learn more of the sweetness and the qualities only babies have, will change one's attitudes towards them. patience with children will come after sometime of exposure to them.

• Canada
5 May 07
Why would you get angry with a baby? I sure would not want you to look after my children if you got angry with them, they are babies for heaven sake. they are learning, they weren't born knowing what you know. Anger scares small children, and you behave like this What is wrong with you? as there is nothing wrong with the baby. Also when you get angry you can hurt a baby and not even be aware of it. Go and take a baby sitting course rather that take your anger and frustration on small defenseless children, You have a big problem. and it is not the babies fault.

• Philippines
6 May 07
your observation is true. the more you are exposed to babies and children the more you will come to understand and love them. a certain bond of closeness and a kind of love will develop between you. this is the reason why mothers cannot help it but come to children in need whenever they see one and they can ably help.