Zoo visit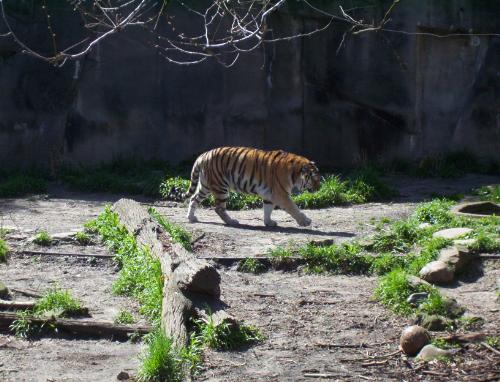 United States
5 responses

• Sri Lanka
5 May 07
I think the Tiger was not aware that it's photograph is being taken. Otherwise it would have posed for it. In Sri Lanka, the Zoo is very close to the capital of Colombo. Not even 20 kilo meters from there. In addition to it we have wildlife reserves and an elephant orphanage. Anyway thanks for the photograph.

• United States
6 May 07
I love going to the zoo and also love taking pictures. Now I have a new digital camera that takes great pictures I'm really looking forward to my next zoo trip so I can take tons of photos. And the big cats are my favorites, thank you for sharing this picture.

• United States
6 May 07
I love the zoo. I love animals. Thanks for sharing your picture. Did you have a good time? It seems like I saw your pictures on gather that you posted from the zoo. I may be wrong as there are so many pictures posted on gather.

• China
6 May 07
Zoo is a great place to know animals i suppose.i personally go to the zoo around my home a lot.It is being part of my monthly thing and i seem to never miss it.Although i would be terrified of those scary snakes and crocidile,i enjoy the monkeys ,peacock, southeast tigeras well as horses.

• United States
6 May 07
Wow that is an awesome pic. I have not been to the zoo in a while. Think perhaps that will be on my agenda of my things to do this summer. Thanks for sharing the photo!