Would you cheat if you know you'll never get caught?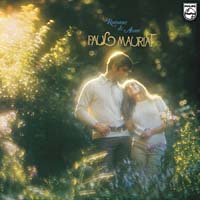 Australia
3 responses

• United States
5 May 07
No, because I love my husband and I would not dare to stab him in the back by cheating on him, even if like you say, I would never get caught. If you are thinking of cheating then maybe you're not happy with your significant other. I've always seen cheating as a way out of a relationship. Why even have a relationship if you consider cheating? It's wrong, but of course everyone can make their own choices.

• Canada
5 May 07
I don't believe in this sentece . When you are not caught you are only fooling those around you , as you will always know the truth about what you did . You can hide from others but you can never hide from yourself and will always know you did wrong . I would never cheat as there would be no reason to try to lie to myself . If I was not comfortable with a relationship I was in , I would take the time to let the person I was in the relationship know as nothing is going to change unless you let the other person even know there is a problem . If things can't be worked out then you know your gave it all you can and can move forward , by cheating you are not only cheating on the peson you are with but cheating yourself out of happiness that you could share with yourself and others .