Adult humor t-shirts, would you wear one?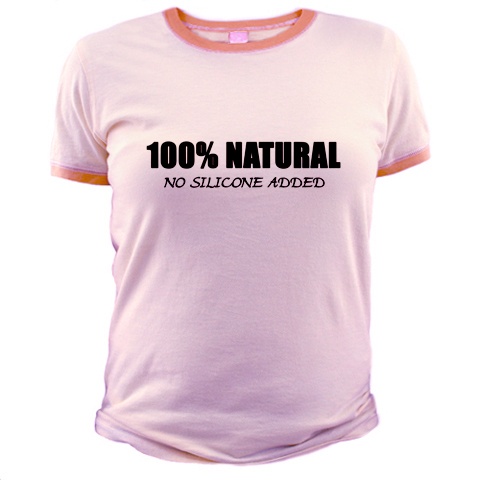 Singapore
May 5, 2007 2:23pm CST
In the course of doing research for designing t-shirts on cafepress, I came across a lot of adult humor t-shirts. Now, I'm Asian and there is still some taboo on adult humor. I'm not sure if I would wear a t-shirt with adult humor on it. Would you wear an adult humor t-shirt? Do you have any suggestions I can use for my designs on http://naughtytees.blogspot.com ?
4 responses

• United States
5 May 07
I personally would not wear one. Number one, children are around, and they should not have to see those kind of jokes, and or messages. Also you share the streets, and community with other people, and need to be sensitive to others. Do unto other, as you would want others to do to you. So no, I would not wear one. Plus I wouldn't want anyone looking at me in a negative light.

• Singapore
6 May 07
I feel the some way, but somehow they seem to be selling well online...

• United States
18 Oct 07
LOL I love LOVE adult humour shirts...In fact I'm wearing one right now that says "I wish these were brains" across the chest....its one of my mild ones....I'll admit that SOME I've come across over the yrs are a little TOO naughty but there are tons that are just fabulous....My kids like wearing some of the tamer ones as well actually (though they are only allowed to wear them at certain times)

• United States
15 Oct 07
Some of them are a bit humorus, but I find them to be distatseful especially in public.

• Philippines
7 Aug 07
They may seem funny but I would not wear t-shirts that convey adult humor because I may offend so many people, especially the young ones. There are so many types of t-shirts around that contain wholesome images and messages. I would still choose to wear these types. I cant even wear those t-shirts at home because of my kids.