whoopi goldberg!!!!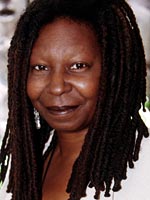 Philippines
May 6, 2007 4:27am CST
do you like any of her movie? i like to watch her but not all of her movies... is there any movie you remember, that has whoopi on it and like it. of course SISTER ACT 1 and 2, Ghost are some of the movies we all know. kingdom was not so much of a comedy film but i still like it, cinderella were she is with whitney houston, and eddie. so what about you?
5 responses

• New York, New York
6 May 07
I love her in Sister Act 1, Color Purple and Ghost.

• New York, New York
7 May 07
Oh no, I think #1 was much better. But I like the Color Purple the best.

• Philippines
8 May 07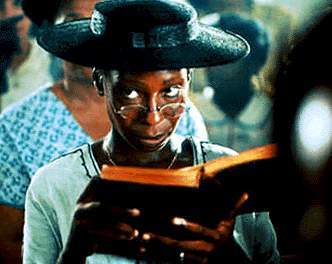 yes color purple is an old film that was 1985 film. and she was still skinny there. lol.

•
6 May 07
sister act 1 and 2 i have DVD copies of it. it was really funny and the songs are good to listen to.

• Philippines
7 May 07
you are such a fan you even have DVD copies of it. can i borrow, lol. thanks for the response

• Australia
23 Nov 07
hi there roniroxas yes sister act was funny movie i really loved it and sister act 2 was good too but ghost and those types i won't watch thanks for this discussion

•
6 May 07
I really like Whoopi Goldberg , I watch everything she is in , I have seen Ghost (I have the music as a background on my website) I loved ghost too , I remember one she was in and she was a computer operator and she didn't see who she was talking too ( was it Jumping Jack Flash?) think that was it , I think she is brilliant and can play any part , sheiks brilliant whether it be comedy or straight acting . You have put me in the mood to go watch 1 of her DVD now , xx