Go Out Or Eat In???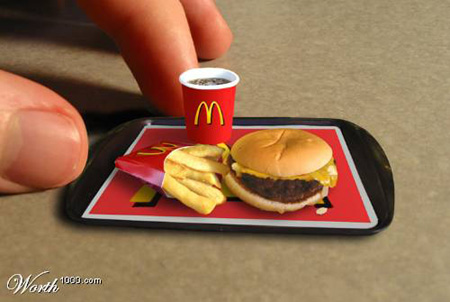 United States
May 6, 2007 6:27am CST
My wife and I are going to church today but after church we usually come back home and eat lunch. Today I want to do something special but I don't want to break the routine we have going. Which would you prefer? Go out to eat, or have my wife cook as usual?
5 responses



• United States
6 May 07
Yeah a new reataurant just opened here and she told me last week we should go. That might be a good idea for tonight.

• United States
6 May 07
Well, I prefer to eat at a restaurant since there is nothing for me to clean up! Perhaps you could call ahead and then do some pick-up food at a deli or restaurant, so you can still have a nice afternoon at home. With less dishes :)

• United States
6 May 07
Yeah! Makes sense but I was trying to avoid paying for it. Sometimes you just can't be cheap tho.

• China
6 May 07
Which is the best choice ?I think there are no accurate answers,because if your time is free ,you can eat in ;cooking is nice work for me,performing cooking skills adds our fun.of course,in restaurant,you can select many kinds of foods ,and eating in restaurant is convenient!

• United States
6 May 07
Yeah eating in a restaurant is convenient but it also costs money. We're trying to save so it might be the best choice to eat in.

•
6 May 07
Graham and I vary things! Most times we eat in or take a picnic out... But once a month we will go out to a local resteraunt for a meal as a special treat. Think going out for a meal is nice as you get that chance to have that quality time together and your wife does not need to worry about doing the dishes afterwards. Lynn-Marie

• United States
6 May 07
Yeah right! She's not the one worrying about the dishes...I am. We have an understanding. She cooks, I refill the dishwasher.