Global Warming is a Threat!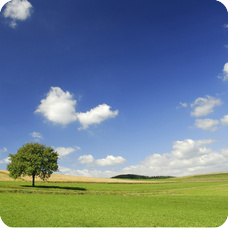 India
May 6, 2007 7:34am CST
Global Warming is caused by many things. The causes are split up into two groups, man-made or anthropogenic causes, and natural causes. Man-made causes probably do the most damage. There are many man-made causes. Pollution is one of the biggest man-made problems. Pollution comes in many shapes and sizes. Burning fossil fuels is one thing that causes pollution. Fossil fuels are fuels made of organic matter such as coal, or oil. When fossil fuels are burned they give off a green house gas called CO2. Also mining coal and oil allows methane to escape. How does it escape? Methane is naturally in the ground. When coal or oil is mined you have to dig up the earth a little. When you dig up the fossil fuels you dig up the methane as well. Another major man-made cause of Global Warming is population. More people means more food, and more methods of transportation, right? That means more methane because there will be more burning of fossil fuels, and more agriculture. Now your probably thinking, "Wait a minute, you said agriculture is going to be damaged by Global Warming, but now you're saying agriculture is going to help cause Global Warming?" Well, have you ever been in a barn filled with animals and you smell something terrible? You're smelling methane. Another source of methane is manure. Because more food is needed we have to raise food. Animals like cows are a source of food which means more manure and methane. Another problem with the increasing population is transportation. More people means more cars, and more cars means more pollution. Also, many people have more than one car. Since CO2 contributes to global warming, the increase in population makes the problem worse because we breathe out CO2. Also, the trees that convert our CO2 to oxygen are being demolished because we're using the land that we cut the trees down from as property for our homes and buildings. We are not replacing the trees (an important part of our eco system), so we are constantly taking advantage of our natural resources and giving nothing back in return. So its high time that we started to respect the environment before it is too late...... What do you suggest we can do?....Start with small things ....any opinions?
1 response

• India
6 May 07
Thanks to bring up such a nice discussion. This deserves a '+' from me! I think we are very selfish towards our needs and we are ruining nature an we are ruining our mother earth. There are many natural solutions to various things today but still we are not using it and also they are not available to common people. So that we continue to consume and use what had been used up till now. We need a drastic change in mind set f this generation to give importance to natural ways of producing an comsuming energy with least pollution. Global warming is caousing the antartica ice to melt and its increasing the sea level at an alarming rate per year. This will be of great concern in a few years. I hope people understand this issue very clearly.

• India
6 May 07
well yes just see the condition of merto cities in india......smog n dust n what not...we have to do some thing n respect nature