Do you believe life is a journey?

India
May 6, 2007 8:08am CST
Do you believe life is a journey ?? .. Here are my views about it : Yes, I believe that life is a journey. It can take you anywhere you choose to go. There are so many ups & downs in life. There are times that it's as if we have to slow down and take our time in thinking of what decisions we are to make. There are lots of detours, traffics. And people we meet around us as we go through our journey. For me, life is a paradox. There are instances wherein what seems as perfect suddenly turns out to be the most painful moments of our life. And usually, what we really wanted, we can never have. Then, what we have but we don't really like to have turns out to be one of the things we can't live without. What do u think .. ?? Please share your views here
6 responses

• India
18 May 07
Life is a big journey with lots of twists & turns.It is long road which gives us lots of happiness when we least expect it & qual share of sorrows.This a garden where you will meet a number of people but not all will be friends.You will not be able to know who are good & who are not good for you .but you will realise afterwards when you will fall & again rise.At the end of the road is a beuatiful destination waiting for all of us .

• India
10 May 07
Life is a journey filled with many milestones along the way. We are never constantly in one place - we keep moving. We grow older, we grow wiser, we experience more and more thing sin life. And anything that is not stagnant is a journey to me,

• United States
9 May 07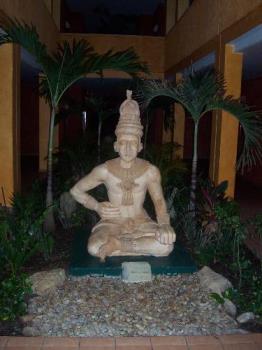 It is a journey, a challenge and a learning experience. Too bad there wasn't an instruction manual for life But we all need to learn things our own way and learn from our own mistakes. It is tough at times but it makes us stronger

• India
9 May 07
Life's Journey Do not undermine your worth by comparing yourself with others. It is because we are different that each of us is special. Do not set your goals by what other people deem important. Only you know what is best for you. Do not take for granted the things closest to your heart. Cling to them as you would your life, for without them, life is meaningless. Do not let your life slip through your fingers by living in the past nor for the future. By living your life one day at a time, you live all of the days of your life. Do not give up when you still have something to give. Nothing is really over until the moment you stop trying. It is a fragile thread that binds us to each other. Do not be afraid to encounter risks. It is by taking chances that we learn how to be brave. Do not shut love out of your life by saying it is impossible to find. The quickest way to receive love is to give love. The fastest way to lose love is too hold it too tightly. In addition, the best way to keep love is to give it wings Do not dismiss your dreams. To be without dreams is to be without hope. To be without hope is to be without purpose. Do not run through life so fast that you forget not only where you have been, but also where you are going. Life is not a race, but a journey to be savored each step of the way.

• India
7 May 07
True that in this life journey we come across so many aspects.Some are good and some are worst but we have to face all such things. We enjoy some moments and feel down when something disheartining happens.We just cannot keep happy all times.Sometimes we get what we aim at and sometimes we dont but still we keep going..

• India
7 May 07
Yes dear I agree with you .. thanks for explaining it in brief :)

• United Kingdom
6 May 07
Oh yes, absolutely life is a journey down a rocky road, where we find so many twists and turns and different directions to go off into, we reach forks where we must make major decisions in our life whether to go left or right. Each turning leads to another. How we travel the roads is down to us, some of us go blind some of us take compasses or friends to assist them on the great journey. We meet obstacles on the way we can either overcome or give up and turn back and go a complete different direction. Life throws lots of obstacles into our path and how we get pass them depends on each one of us.