what is the thing you hate the most in this world?

India
October 21, 2006 10:04pm CST
7 responses

• China
15 Dec 07
cant support promise!! because i have done it befor!! and i lost my love............

• United States
15 Dec 07
for me it has to be rascism, genterfication ,and people who liek to stereotype others.

• Poland
28 Nov 07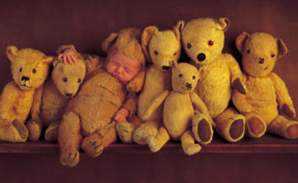 Hello gambler In my opinion there are so many things bad in the world. Sometimes I want to say: "F**K YOU ALL!" - but I have never do this.... sometimes regret it! So, the most in the world I hate human insincere and gossip. People hurt the others & sb's feelings and don't care about this - it's very mean!!! I just can't stand it!

• India
24 Nov 07
I dont like quarreling people or people who talk very much and arguing for a unfair reason

• India
24 Nov 07
I dont like quarreling people or people who talk very much and arguing for a unfair reason

• India
24 Nov 07
I dont like quarreling people or people who talk very much and arguing for a unfair reason