how do internet helps aside form researches and etc?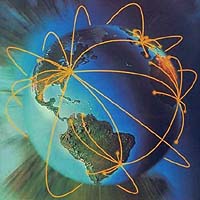 Philippines
May 6, 2007 9:43am CST
Internet is now part of our lives nowadays. It became a great factor to our generations today. For students, they mainly use the internet for homeworks like researches and making projects. Using the internet for miscellanous became routine for some poeple. They chat on people around the world. Aside from the things I cited, what are the other things that made the internet useful for us? Give me your response and let's discuss.
2 responses


• Philippines
7 May 07
Nice one mikko. Thank you for your response. Good luck on your money making. Lol!

• Philippines
6 May 07
We become aware about current events around the world. :) And yeah, I also discovered A LOT of stuff through the internet.

• Philippines
6 May 07
Thanks for you response dude. Have a nice day. Goodluck!