Does anybody else get tired of being in a relationship?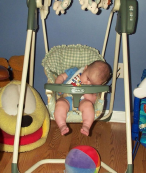 India
May 6, 2007 1:03pm CST
I think maybe there is something fundamentally wrong with me. I love my BF, I love having him in my life. But it's a whole lot of work to be in a relationship. I want to be by myself sometimes but he gets all weirded out when I want 'me' time. For instance, I spent the night with him on Saturday, even slept at his place. He wanted to see me last night but I fell asleep around 7:30 and didn't wake up until after 1 am. Today he calls me and wants to hang out tonight. The truth is I've been on Long meeting since one o'clock this morning and my house is messy and I just feel like taking an easy day today. I know it'll make him mad if I tell him I can't see him tonight. Not mad really, just weirded out like I said. He'll think I don't care. He's tried that before. But the truth is I don't care to spend every night with him. Sometimes I just like to chill and be alone. Anyone else ever feel like this? Does anyone else think relationships are a whole lot of work?
6 responses

• India
7 May 07
Well this is normal.Everybody wants there own space.It is very common.Sometimes i also feel that i should be alone & my Husband respects that.He doesn't mind that nor he ask me any questions.Actually you have to talk to him about this thing Make him understand.

• Bulgaria
6 May 07
Well, this is normal for all of us.Just some of us are afraid to tell it honestly. And some relations can be really too intensive, even obsessive. Some people want ALL the time of their partner and this can be really boring. And some of us need their own private place, their own circle of interests and friends, without ro share it. Dont blame yourself for this feeling.

• India
7 May 07
Yeah you are right .. some of us are afraid to tell it honestly as because -- for me .. I think .. it will hurt my boyfriend.

• India
10 May 07
Bein in a relationship is a very difficult thing. I go through the same thing with my bf - but the roles are reversed. Im the one who wants to meet everyday and even he wants to but sometimes he gets tired 9coz his exams r on and stuff). I make it difficult for him by thinking he does not care for me - but as he always tells me its nothing to do with me. its just that he si tired. so i think you need to do that - tell your bf that you are really tired and you wont be able to be with him a 100%, so maybe you should jsut wait another day to meet.

• United States
7 May 07
I can't say I get tired of being in a relationship but every one does need time to themselves. I suggest that you explain your feelings to him and hopefully he will understand where you are coming from. Good luck!

• China
7 May 07
Hi, touchnshine! Yes, you are get tried of your relationship now as most people dotoo. People are getting tried of anything they are too familiar with. I am sure he loves you very much, touchnshine, and you do love him as well. But that doesn't mean you have to spend all the time together, hanging out too much only make people want to run. Can you have a talk with him? Just tell him, you love him very much, but you still need a little space for your own.

• India
7 May 07
Thanks sabwinner for explaining it in a simple and sweet manner :)

• Philippines
7 May 07
Sometimes you feel tired because you seem to think that being in a relationship requires a lot of work, you're thinking of it too much that it would really cloud your mind. I guess all you need to do is to tell to your bf whom you really love that sometimes you two need some alone time because that's what you want..You're even lucky that your boyfriend really wanted to spend a lot of time with you, I mean he really wants to prioritize you in his life and wants to be with you than other people. In my situation I try not to think that way even if we don't see each other everyday. I like having him around me and it would really makes me special for him wanting to spend his time with me compared to his friends. It just shows he value me and he said he would want to spend time with me because it's our time this time.. It's true that relationship requires work, what doesn't right? It's just how we think about it, if you enjoy yourself a lot you may tend to forget all those hardships in a relationship..

• India
7 May 07
Dear maucute Thanks for your advices and sharing your thoughts :)