Does anybody here co-mylot users knows how to change dynamic IP to static IP?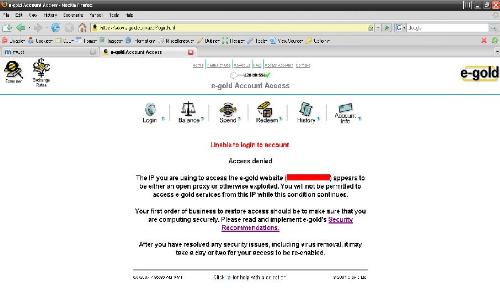 Philippines
May 7, 2007 2:43am CST
I have a broadband internet connection here at home and when I try to log in to my e-gold account using my computer, I always get this error message, "Access Denied" (see Image). My friend says its because I have a dynamic IP. So does anybody here knows how to change a dynamic IP to Static? Please Help. I don't want to spend money in internet cafe just to open my E-gold account. What's the purpose of having a connection at home if I wouldn't be able to log to my account? I really really need your help. Thanks a lot! :)
1 response

• Philippines
20 May 07
I have asked my internet provider about it since I also have dynamic IP. They have said that I could changed my IP into static IP if I am going to make some applications to it into our internet provider because they would managed to changed it. But you must pay the expenses for it and I think it is not worth it because if your IP got banned you should again report it to network provider each time and it would cost time and effort as well.