Saying goodbye to something you have learned to love...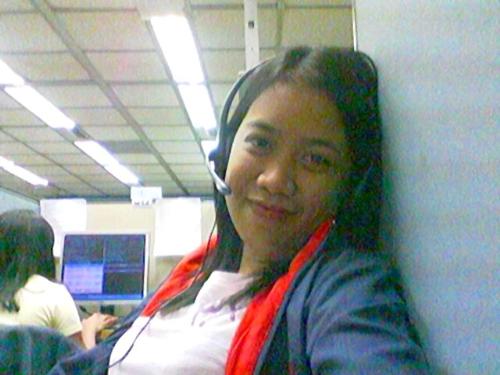 Philippines
May 7, 2007 4:31am CST
Hi guys just wanted to share what i feel right now. Its actually a job related, ive been working with the company for a year now and i have loved my job already... Im actually handling an airline account based in US. I do the reservation and book flights. But the time has come for me to leave the job bcoz im no longer happy with the company. I was crying last night and i told my officemate that im so sad knowing that i will be leaving them. Im counting days already 12 days to go and goodbye... I believe that i can find a job that has better compensation and management... Its not easy to let go... especially if you have learned to love that...*sigh...
2 responses

• India
7 May 07
First I would say your future is bright because you love your work not the company where you are working. There are people who love the name of company, may be national or multi-national. But we should love our job whatever may be. When we love our work, we make intensive efforts to be perfect in it. And when the time comes to say good-bye to it for better opportunity, it gives us pain. Sometime we cannot decide whether we should leave or not. But need not to worry, you will get better job with good compensation. Join another and try to be perfect in that also. In few years of time there will be great demand of your work/capability in the market. Best of luck in advance.

• China
7 May 07
I understand how you feel because I experienced the same thing as you are now experiencing. That was many years ago when I decided to look for a better school which would offer me a higher pay with the same job but in a different school. In fact I love the school where I worked for so many years and I felt so sorry to have to leave my colleagues as well as my good friends. I chose to leave just for better pay with the same job. After all, we live in a realistic society. We can not live just for those good friend. That's not enough. We have to earn more to support our life and our family. We need to do too many things with money like buying an apartment of ours, which is the basic need to us. We don't work together with our good friends, but we can still communicate with each other with so many ways of communications. We are still good friends though. You are sure to make some new good friends in your new working unit. Now I feel satisfied with my current school which offers me a much higher pay and I am content with my stable job here. Here I have made some other good friends. So your situation right now is understandable to me. Just be happy to work in the company you choose. You will be ok after some time. Good luck in your new job post.