What is the age for retiring from work?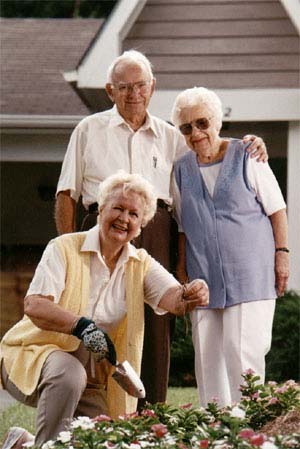 India
3 responses

• United States
7 May 07
It depends on the person. Some people have created a good business or income so they can retire at 30 years, other people have not created their own business so they must work until they are old enough to receive retirement. Basically retirement mean "having enough money to function without working", so that would include people like Donald Trump, Paris Hilton, Bill Gates, do they really work hard (if at all)? They have created businesses for them to do that so they don't need to work. I believe most people retire at 65 because they have collected enough 401K/retirement fund. I know some people love their jobs (or at least that is what they say) and they work until they are 80 or until they die. Pablo

• China
7 May 07
Hi, yasaran, I like your question. Totally speaking, my retire age depend on some factors: a. my money. If money is much enough for me to have a nice life after my retiring, maybe I'll choose little bit younger to retire. b. my carrer development. Do I enjoy my work?Will I still have changing work? Do I feel compliment from work? c. my health condition. No matter how about my carrer going, do I still health? Do I have some disease and need more rest? So, I can not give a exactly age of retirement. Just keep going, we'll see then.

• India
9 May 07
Thats very nice. 3 good points in the right order. yes if you have enough (nobody will feel enough) money, then you can call quits. and ofcourse i have seen persons working even after they retire, maybe part-time or so to make some extra bucks and make their time go.

• Philippines
7 May 07
The right age to retire from work or job is when you feel uncomfortable in your job and planning to settle down for the better.Mentioning the age, it should be 60 or some prefer to be in 55. In a comany's rule of retirement, they prefer you to be in exact age of 60 since not everyone could wait for that age they apply for an early retirement which is 55. They like it to be in that age because their health condition is not good enough to continue the work.So the best age would be at the time you feel the need to rest and enjoy life to its best of old age.