do you still cheat your boyfriend/girlfriend?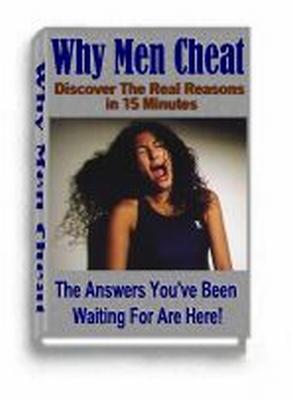 Romania
May 7, 2007 2:21pm CST
when i was more yanger i cheat all my boyfriend, i don't know way but i like that, i had very much nice boyfriends, but i still cheat on them, i like this kind of life, now i want to cheat on my actual boyfriend but i'm afraid to lose him, i love him very much but i still find other guys who i like them too...my one forgive me a lot of times how many times do you cheat your boyfriend/girlfriend in life? i find a book on the net, i can't wait to read it, Why man cheat? a lot of women those that to
9 responses

• India
9 May 07
i always use to do so..even i must not do so...but its a part of life ...enjoying..i am frankly saying i cant stay with a single galfriend for much time..so i need another one..thats it...i am doing this...and i kno i have one or two more years for doing these type of things..otherwise i will bussy in doing jobs...so lets enjoy flirting others..hehe...dont take it serious...

• India
10 May 07
yup dear...i am agree with you...and its never late to enjoy..but i will be marine engineer...so 6 months on ship...there it will be really tough for me to enjoy..hehe..so told like this..

• India
8 May 07
ell in all my realtions that ive had in the past, i have had the opportunity and urge to cheat, but i dunno why i did not..its maybe becoz i believe that what u give is what u get, so i did not do so......

• India
9 May 07
wow.i really envy u.ive only had half the no. uve had, but seriously girl.lucky u.....btw, wher dya live-city?

• Philippines
9 May 07
I had learned my lesson. I dont want to cheat again. I have found the man who truly loves me and the one i will be with forever and i wont let that chance go away by cheating on him. Its rare that we can find someone who can love us deeply without any questions and i wont let him slip away from me by cheating.

• Australia
8 May 07
Hi, Yes when I was in my early 20's I used to cheat on my boyfriends but since I learnt that it was not good after hearing from others how much they were hurt, I learnt not to do this and have not done it after that as it is not really fair or nice to be cheated on.

• Australia
8 May 07
To be honest, you don't deserve a nice man, if he cant trust you to be faithful then he needs to be with someone he can trust & someone who wont have urges to cheat on him. I hope you can get yourself sorted out coz i feel bad for anyone that wants to have a relationship with you coz you're only going to hurt them. Maybe you need to be single for a while & get your naughtiness out of the way before you try & be in a relationship coz some people just aren't relationship material - in this case, you! Good Luck!

• New Zealand
7 May 07
wow ...i wish i can be at your place ...and would like to impress you ..may be i would have got the chance...to be very honest ..i am very scared of my wife and i can not cheat on her. But whenever i see a attractive girls passing by me ..i have secret desire to go on date with her...but i don't think so i have that courage to do that...But i would defenitely like to go on date with you ..LOL

• Indonesia
11 May 07
in the past, i was cheating my girlfriend twice but now i don't do that again because now i wake up and see the truth that cheating is bad..

• United States
10 May 07
It isnt cheating if you havent made a commitment and I dont think cheating is a good thing. I think we should just date until we find someone worth the effort then give our all to trying to make it work. Cheating can only hurt this so dont do it. Cheating hurts the cheater more than anyone else. We must love ourselves in order to be able to love others.

• Romania
10 May 07
i think that life it's cheating all of us, all think is cheating on us, we don't suffer so much,it's a routine, i'm not shame to admit that i had cheat in life, this is me, good or bad, mybe when i find someoane or somthing in my life that it's good enought i will not cheat enymore

• United States
10 May 07
How can you love someone and still cheat on them? I don't understand that. I've never cheated on any of my ex boyfriends. You've probably never been in love. maybe that's y u do it.