Downs Syndrome

United States
5 responses

• Netherlands
22 Oct 06
I do not know anyone personally but I have seen them before. I also had the oppotunity to speak to one at a store when I was shopping. They worked there and that was amazing to me. I had to ask for directions to a product I couldn't locate and she was pretty much as normal as anyone else.

• Netherlands
25 Oct 06
I think the hard part of having this disorder is that it can't be hidden. It is one of the few, common disorders that are shown in facial characteristics and speech. These people live life daily with everyone that sees them knowing about it. I know that there is a varying degree of this disease. Some have it so bad that they can not function as adults, (they stay childlike) and some are able to function just fine. I am sure it is not easy to live with. It was good to see that some employers will look past this and allow them to show that they are capable citizens that can work like anyone else. :)

• United States
26 Oct 06
Thank goodness that here in the U.S. employers can not discriminate agains a disablility. And yes there are a varying degrees of mental retardation ranging from mild to profound. I am glad that nowadays you see these people more than before and it is not because there are more people w/downs syndrom but because people are more open to it.

• United States
23 Jan 07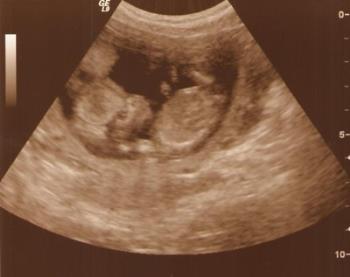 thank you for posting this discussion, it is comforting to know that it is possible for down syndrome babies to live a somewhat normal life. I have just found out today that my baby (due in June) may have down syndrome, my initial bloodwork is positive and tomorrow I have an appt for an amnio, ultrasound, and genetic screening. I am very scared, but this discussion has given me hope.

• United States
24 Jan 07
It is scary to know, right? But its better to be prepared. When I was pregnant I was asked if I wanted to have all of these exams to find out if my child had a disability but I chose not to get them done. You see, my baby sister has down syndrom and I know what it is like to take care of a child like that. It has it ups and downs but it is wonderful. If you treat these children as normal children then it will be easier for you to cope. A person once told me not to make the big mistake of treating my sister different. This will only spoil them and it will be harder for you to take care of them. She told me that she made that mistake and that she has a hard time with her son. Let me know how everything goes. Good luck!! Hope to hear from you soon. Thank you for responding.

• Malta
18 Jan 07
I have a nephew with downs syndrome, he is only 4 years old and beleive me he is every mother's dream! He is a perfectionist, ok-has his ups and downs for gathering his toys like all the other children. He is very clean, wants to bath twice a day if not more. You can't for once have a cup of coffee without him reminding you to wash the cup. He goes to normal school and with the help of his facilitator (his personal teacher in the classroom together with the normal teacher) he is doing simply fine. He takes a bit longer than normal children to learn something but he learns everyhing the other children do! OK this is a very wide subject for me so I will stop here as when I mention him I never seem able to stop. lol

• United States
24 Jan 07
I know what you mean they sometimes have their ups and their downs. My sister loves to bath every chance she gets. Sometimes up to 4 times a day. My sister goes to regular school also. These kids take a little longer to learn things but a lot of people dont understand that they still learn like other children. The important thing is to be patient with them. Oh, and to love them a lot. You are right, it is a very wide subject. I can go on and on but I will also stop because it will take me forever to stop. lol Thank you so much for responding and dont forget, Patience is the key to success.

• United States
2 Nov 06
I have a down syndrome Aunt. Long before everytime she goes out people stare at her as if she's kind of an alien. But now I think people are open minded. She had talent and cheer you up. Here in the U.S they have equal opportunity and also she attended special schooling. We treat her as normal as possible.

• United States
24 Jan 07
There are a lot of people out there who are ignorant to this subject. Thank goodness that there are more people out there who are open minded. How old is your aunt? My sister attends regular school. She is 9 yrs old. Of course she is in the special education program but she also goes to a regular class. It is good to treat your aunt as normal as possible. It will help her learn more. Thank you for your response.