Did you see last night's episode (5-7-07) of 24?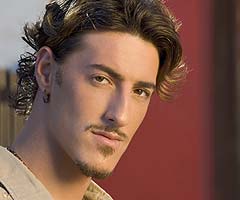 United States
May 8, 2007 12:49pm CST
I was sitting there when the guys broke into CTU and then asked who was the one in charge then Milo stood up and said he was and he was shot to death. I nearly freaked. I liked the whole Nadia and Milo thing. I can't believe he is gone from 24. What is your thoughts on this? He is set to star in CBS's new pilot Protect & Serve in 2007. Balfour will play an intense and emotional officer in the drama, which focuses on street cops in suburban Los Angeles.
3 responses

• United States
8 May 07
I tape that episode, cause of Heroes. They are on at the same time. I just finish watching it half an hour ago. What Milo did was so sweet. He really did love Nadia. Milo wasn't any big shot like Jack Bauer. But atleast he left like a hero. This type of character is very rare. Well atleast I haven't meet one that would die for me or anyone else. In that episode I was suprise that those chinese want that little boy. I know they will attack CTU but I can't believe they are there for that little boy. I totally forgot that Jack's father is still out there. What does he want with that little boy anyway?


• United States
8 May 07
I was sure they were going after Morris so he'd get redemption. It shocked me when they went after Josh, but I knew immediately that they were just using him to get to Jack's father. After a few weeks lull, it's good to see the action picking back up. With only two weeks left, I'll be waiting with anxiously for them.