Whom do you share personal difficulties?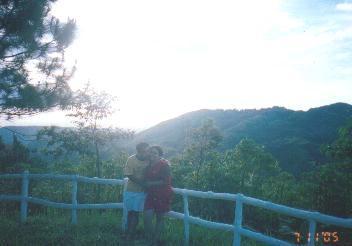 Philippines
May 8, 2007 7:22pm CST
whom do you share personal difficulties wth? How about personal joy? :) me i share my joy and difficulties to my husband and best friend, sometimes to my parents.. it helps me a lot to talk out my happy moments and sad moments to my husband and close friends and parents.. i feel im not alone and feel secure when i told them my difficulties and they support me:) well they are always there for me and support me in good times and bad times:) and above all I Pray and believe in HIM above and i have faith in HIM that HE will never leave me nor forsake me... :)
6 responses

•
9 May 07
I would share my personal difficulties and my personal joys with my closest friends, and perhaps my family. Most of my joys are brought by my family anyway, my sons, my grandchildren, so naturally I share with them. If they are difficulties and joys outside the family, I will turn to my closest friends because I know they are always there to help when I'm struggling and congratulate when I've triumphed. Brightest Blessings.

• Philippines
10 May 07
my parents, every time im experiencing difficulties i always come to my parents and ask for their advice. or if their not present i go to my auntie or to my uncle. it often circulates with family first, before i can go and seek to others like friends. because i am very attached to my family and family is the one you can always run with if you have problems, because they are always there to help, give support and guide you through. even in times of joy i always share it with them. and yes above all to our Almighty God.

• Malaysia
10 May 07
When I was young I used to share my personal difficulties and joys with my parents and siblings. When I have got married I then share both my joys and difficulties mainly with my hubby. Sometimes I do share my feelings with certain closed friends and colleagues. I find that it's essential to have some one to share our pan up emotions so as to maintain life equilibrium.



• United States
9 May 07
I share my joy with all the people I love and care about like friends and family. I share difficulties with my parents and my hubby. Prayer is always there for me too!