how do you manage break-ups?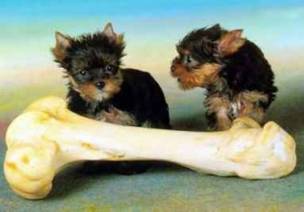 Philippines
May 8, 2007 10:25pm CST
we all know that break-ups can be a very difficult situation. oftentimes we want to end a relationship but we still want to honor what we had, and we get confused on hoe wo end it all and how to survive after ending it all. when it comes to love, how do you manage break-ups?
4 responses

• Philippines
9 May 07
Accepting the reality, the present situation is the best way to move on. Finding ways to forget the past like making yourself busy will somewhat ease the pain. Think positive. This are challenges that we have to overcome as we mature.

• Sweden
25 May 07
true. it's always good to accept reality. reality that we can't have everything we wanted and hoped for. reality that there is always better reasons to move on and there are still lots of people who will take care of us.

• Singapore
9 May 07
Have a good cry immediately after the break-up. It makes you feel better. Although for the next few days, weeks or months (depending on the individuals) you feel lonely and not used to been single again, those days will past and become part of your memories. There will be a better day ahead and it works for me.

• Sweden
25 May 07
it's not that easy to accept break ups. it's like your in a torturing moment. all you wanna do is be on your own and cry all the pain out. i had been to break up situations many times before. all i do is be on my own and cry everything out. after a few days or a few weeks, i feel better. i gather up my senses and start a life again. life has it's ups and downs. and all we need to do is to get up after each fall.

• United States
9 May 07
Oh goodness. lol Breakups... considering I've had my fair shares of being dumped and being the one to dump, I find that convincing myself that "that story has ended, time for a new one to begin" Thats how I feel. Everything in my life is a whole bunch of stories. When that story is timed to end, so be it. Yes it's sad or a happy moment in life, but I have had worse moments. I guess that is why I don't think they are so bad. ALTHOUGH, I have already found the love of my life, the diamond from the rock... I dunno if I could handle it, nor manage it. Perhaps I couldn't manage it at all. When you go through life un-loved and un-cared for and you finally find someone that gives you everything you want and everything that has been missing in your life, there is just no way of managing a break up with that. =(