Simpsons Or Futurama?

South Africa
9 responses

• United States
2 Sep 11
I enjoy both shows and I think they are very funny, but I pick The Simpsons. Partly, it's because I prefer the characters on The Simpsons over those on Futurama. Also, I think Futurama tends to be more "mature" and I can be a bit of a prude :P

• United States
9 Aug 10
As a whole the Simpsons have better cahracters that are funny and unique. The only one that makes Futurama funny is bender everyone else just adds to the plot.

• United Kingdom
23 Nov 06
Definitely The Simpsons, it appeals to my humour, I like the characters and it has great storylines and special guests popping up. I did try Futurama but it was dire, unfunny and I found it very boring and dry. So The Simpsons gets my vote on this one!

• United States
20 Nov 06
Neither really, I used to like The Simpsons when I was young but I prefer Family Guy

• Netherlands
6 Nov 06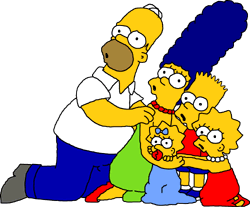 Futurama was very funny because of Bender mostly. I think he was the best.... but the Simpsons had more good characters.