All you FANTACY Lovers - have any of you read "Weaveworld" by Clive Barker?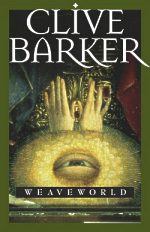 Namibia
3 responses

• United States
10 May 07
I haven't read it yet, but it is at home on my shelf. My fiance read it a long time ago and told me I really have to read it. I'm just waiting for the time...

• Namibia
11 May 07
Start NOW, you will not be sorry. And you will not put it down till the end. A must read.

• Philippines
10 May 07
i have not read the book but the author sounds familiar to me. do you happen to know some books he had written? oh i guess that was the "un--- something".. i forgot.. please refresh my mind.

• Namibia
10 May 07
You would love Clive Barker! Try some of these:- The Great and Secret Show, Everville, Imajica, Galilee. Check out his website www.clivebarker.info. This guy is magic

• United States
9 May 07
Oh my goodness...yes, yes, I'm a fantasy lover...I mostly read children's young adult books which are fantasy based. No I haven't read "Weaveworld" by Clive Barker, but I have read the first two of his Books of Abarat and am waiting for the third in the trilogy..have you read them?? I'll definitely have to read Weaveworld though...does he do the illustrations in that book, cause he's a fantastic artist as well as writer

• Namibia
9 May 07
Yes I've read Abarat and a lot of his other books. Weaveworld has been reprinted so many times, some do have his illistrations in. Have you ever visited his website? Check out the gallery. This guy is gifted.