What ending of a TV show disappointed you or you hated the most?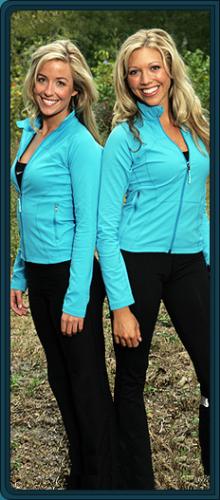 Singapore
May 9, 2007 9:52am CST
I just thought of this discussion because the Amazing Race all-stars season just ended and I really hated who won and I was SO disappointed that my favorite team didn't win. I know it's a reality show and the ending doesn't really depend on the writers but still, I couldn't help being crushed. LOL. Other TV shows that I hated the ending was Dawson's Creek. I was really hoping that Joey and Dawson would end up together. I also didn't like the ending of Buffy the Vampire Slayer because she also didn't end up with Angel. The Ending of Will and Grace was a little bit disappointing too. I know it was happy but I was hoping that they didn't have a falling out, I liked what they did to Jack and Karen. As you can probably tell, I'm a sucker for happy endings and I don't really like endings of TV shows that are open-ended. I mean, it's a TV show after all, I already have enough disappointments in real life, I'm supposed to get a break from real life from watching TV. Then again, I'm just really a big sap. So, what ending of a tv show didn't you like and if you could make a different ending, what would have happened?
4 responses

• United States
10 May 07
I wasn't a big fan of Eric and Danielle either. As for TV shows, I don't watch too many but shows I've been disappointed with the ending, The X-Files, it went down hill fast. Seinfeld, i didn't like the ending to that either. I can't think of any other ones at the moment but I know i've watched other series finales. wait, Millenium, a TV show on Fox in the mid 90's the ended to that felt rushed. Then there are a few other shows i watched that only lasted a season and ended poorly, like the Visitor and Strange Luck. Arrested Development also ended too soon.

• Singapore
10 May 07
I've heard a few good reviews of arrested development. I might try to catch a few episodes on dvd and see if it's really good.

• United States
10 May 07
Yes I was ticked that Eric and Danielle won, I thought they were too smug and I was really pulling for the blondes to win it all even though they weren't my favorite. I couldn't help but be disappointed! Hm what else, I didn't like how Survivor Season 1 ended with that RIchard Hatch winning the 1 mil, he irritated me and I hated how he ran around naked. I can't think of anything else right now, but I know there's gotta be more, since I like to watch tv!

• Singapore
10 May 07
Oh yeah, I hated that Richard Hatch. I was rooting for the other one to win. Too bad for the blonds, I was as much disappointed at them, though not that much coz I've already read a spoiler somewhere that ERic and Danielle would win but I was hoping against hope that it wasn't true.

• Philippines
9 May 07
I love Arrested Development, it was for me a good show, I find it very entertaining and the characters in it are just hilarious. I was dissapointed that it ended to soon. And the ending, It was like they crunch up everything at the very last episode, so the ending didn't turn out well. I really enjoyed the show, I wish it lasted longer, I guess not everyone appreciates its humor. I'm still dissapointed that it's over.

• Singapore
9 May 07
I feel the same way about Will and Grace. I felt that the ending was just too rushed. Like the producers decided to end the show right there and then and the writers had to come up with a way to end the show. With friends, they had like, half of the season to make the transition for the fans to know that the show was ending, it was rushed at all.

• United States
9 May 07
I hated Survivor. When it first came out I thought it was actually going to be about surviving in the wild, like real skills and actual danger. But it ended up being a lame reality tv show and they didn't actually have to survive, just play games on an island with fewer comforts. I was really disappointed with that.