long distance love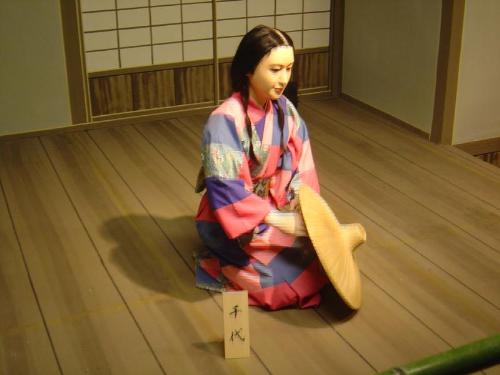 Malaysia
May 9, 2007 9:57am CST
Guys, what do you all think about long distance love. People that from 2 different countries, with different cultures and lifestyle, fall in love.... Do we have to forget all the things that we have before like our family, friends, cultures and follow someone that we love? Is it worth to sacrifice all that just because of love?
6 responses

• Philippines
9 May 07
he/she love's you not because of culture or other purposes she/he love's you the way you are and not what you have...it's very difficult to change the way you are...and if you change your not the man/woman she/he loves......love thus not mean change,wealth, or any other reason love is just a simple one taking care of other people and protecting them from any evil enemy that will cross their life....just like GOD he is protecting his creation in any means and sacrificing his self for them so no need to change for someone you love instead do you're best for them/her/him make the best better for them/her/him.......trust is the key of everything in this planet and honesty is the divine lock to secure all the love on earth.....without this two love that you think is not LOVE...hopes dragons help..

• Netherlands
9 May 07
I'm Dutch myself and my girlfriend lives in Sweden, personally I don't think it's all that big of a problem. Although there is an apparent cultural difference, in many aspects Sweden is a lot more traditional and pretty much like you'd expect things to be 30 years back but that doesn't really cause a problem. And with todays easy forms of traveling you don't really have to leave anybody behind, you can simply travel back and forth whenever you want as long as you got the money of course.

• Philippines
9 Apr 08
no. i dont think there will be problems with it. when you love someone, you accept what he is, what he believes in and how he was and what he thinks of, and whatever he is now when you met that person is because of his culture, beliefs, race, etc. and you have loved that person... i guess when you do... you look past into the barriers and accepts everything about this person. When you do go for that love... decide to stay with him, live with him, marry, etc.. there's no one who is left behind... there is always a way for you to communicate with your family, friends via celphone, emails, chats, etc...


• United States
9 May 07
Depends on how close the two of you are. I could say today, I never have a long distance relationship. And. tomorrow fall in love with Miss perfect, and she would have to leave. Emotions can change you decision making skills, people could have been rich if they didn't marry their wife when they did. Love grabs you when you least expect it.