What color nail polish is on your toes right now?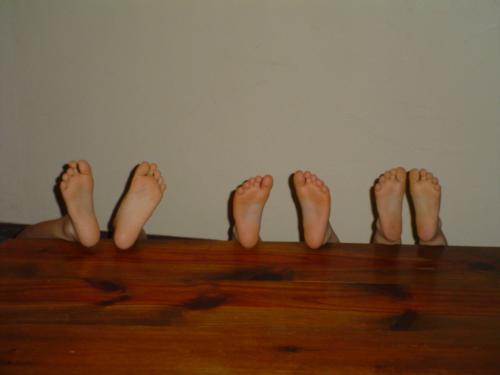 United States
6 responses




• Philippines
10 May 07
i dont have manicure coz im a hand person and i always destroy my manicure even before it dries up. but i love painting my toenails. right now i have what's called a frech tip. i prefer it that way coz it clean and classy to look at. it matches anything i wear, even if its t-strap sandals or plain slippers.

• Hong Kong
10 May 07
I don't have any right now but I am planning to paint them red. I never match my hands and my toe nails colors, I think it's funnier when they are different. I currently have pink with some glitters on my hand nails and I think they go well with the spring/ summer time.

• United States
14 May 07
I wish I could wear nail polish on my toes! I dont have alot of time to put it on so I don't wear any!!