Why are people so rude?

United States
May 10, 2007 10:23am CST
I just don't understand why people have to be so rude and nasty all the time. Whether it's people who come into my job or people on the street, they just have no respect!! Is it so hard to be nice?
2 responses

• United States
10 May 07
This is a question I ask myself every day. I just don't see the point of being mean to people that you don't even know. It seems like today's society has such a negative outlook on life and they are constantly on the defensive side. What happened to the good old days where people would say hi to almost everyone they passed? Does being rude and acting tough give you a sense of accomplishment or something? These are questions we'll probably never get answered, but I will tell you this, I always nod and smile to everyone I meet, and I'll never stop! :) Have a nice day!

•
10 May 07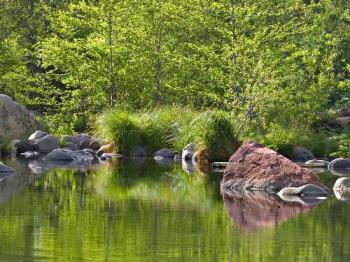 Sorry that you feel this way. MyLot is a great place to make you feel better. You can vent your frustration and get lots of sympathetic replies. I think the minority of bad people tend to influence our opinions on matters. We do have to put more effort into being nice so lots of people don't bother but there are also lots of nice people around. The rude people round here (at home) have made me lose my confidence but now that I have found MyLot I am gradually realising that there are also loads of nice people too and am getting it back. Try and remember some experiences of good manners to make you feel better. I am lucky in that my family and friends are polite and I am noticing that more people at work have good manners than bad. There is still hope for the future. A photo of a calming scene for you.