Saw IV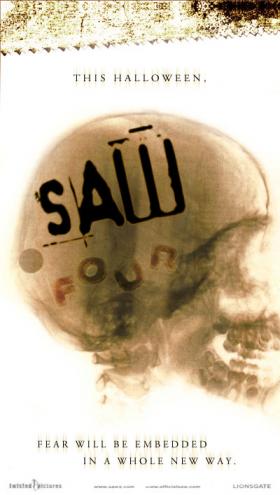 India
May 10, 2007 4:41pm CST
Here Guys Again a new part is coming The Story follows the events after the previous film, Jeff must find his daughter & escape the building to which they are confined before they both die. After finding another tape of Jigsaw, Jeff realizes there may be a newly added piece of the puzzle that he must decipher before it's too Late..... Casts: Tobin Bell Angus Macfadyen Shawnee Smith Lyriq Bent Justin Louis Scott Patterson Directors: Bousman Darren Lynn This movie will be having more Horror then any other movie r not? As i consider the previous one is the Best. What's ur option r Role part????
7 responses

• Netherlands
10 May 07
Such an unexpected plot ;). It will be a nice watch, but I must say that slowly saw is becoming to predictable. The concept has been getting old after the first movie, I wouldn't know how they should fix it, but definitely hope they will have in saw 4.

• United States
12 May 07
Do you know when this is supposed to be released in theatres? I love the Saw movies, and althought hey are becoming a little predictable I think they may change it up this time. I think Saw II was the best.

• United States
24 May 07
the projected date is Oct 26, 2007 as usual right next to halloween.

• India
22 May 07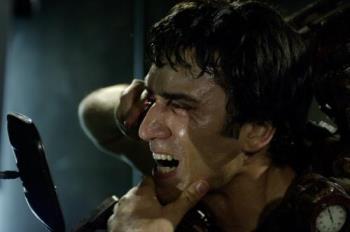 Saw IV will definitely have a lot of takers! I'm one of them. I thoroughly enjoyed all the movies of the Saw series. As far as the argument that the series was becoming predictable, I don't agree at all. Saw 2 saw the rise of Amanda as the new JigSaw, but Saw 3 was even better: It was a test for Amanda herself, one that she went on to fail. Thanks to the ending, we are now on tenterhooks. Anything is possible. Had Amanda continued as Jigsaw, the plot would have definitely become predictable, but full marks to the director and writers for keeping the tension taut. What I don't understand is how JigSaw makes a comeback in the fourth part, in spite of being almost certainly killed? I mean, if a chainsaw across your neck can't kill you, what can?!!!

• India
24 Aug 10
Well true, i love saw series, really terror and highly brutal..cant take my mind of scenes!


• United States
9 Jun 07
I love all of the Saw movies, but #1 was my favorite. I do think that now that I expect to be tricked in each one, it's not that fun anymore-- but I love it anway! I can't wait until this 4th one comes out. I'm not sure if they can get any more gory!

•
22 May 07
I actually just watched saw 3 today. It was amazinf definatly the bes tout of all of them which is good becuase i found the seconf slightly dissapointing. The only thing that worries me about this one is how can they keep it going? There is no one to set the traps so it will just be about the man and his daughter.Isnt that gonna get boring after like an hour?