Home Made Cleaning Product Recipes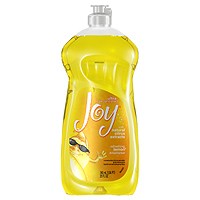 United States
May 10, 2007 7:51pm CST
I have been watching the window washers outside the building washing the windows and noticing how streak free and clean they always are. I wanted to ask them what they used to clean them and was really hoping it was something I could buy. Well one of the window washers was in the elevator on the way up to wash windows inside and I asked him what they use and he said JOY liquid dish-washing soap. I remembered then the girl across the street had told me years ago all the uses for Joy. I don't know what makes it any different then any other but I bought some and washed my windows with it and it really does a beautiful job. Just squirt a bit in a bucket of warm water and off you go. I ran out of carpet cleaner when I was cleaning my carpet and looked to see what could be used as a substitute. A lady looked at the bottle of her carpet cleaner and went to the dollar store to see what they had there with all the different chemicals in it. Cascade dishwasher powder had it. So I tried it . You take the powder and dissolve it in hot water then add more warm water to it and put it in your carpet cleaner tank . Vinegar is another product you can use. Dilute it with water . The amount will depend on your tank size. Also pine sol diluted was another thing that people used. No wax kitchen floors can be cleaned with vinegar as well. That is what the installer told us to use on our floor when we first had it installed. Vinegar can be used for a lot of different things. Hope this helps some of you save some money
5 responses

• United States
11 May 07
Thanks :) I hadn't known about the Joy for the windows. Now I have used in my carpet steam cleaner Clorox Clean Up. I used it the same amount as carpet cleaner liquid. I actually found out by mistake. The big jug looked just like the other and I didn't realize until after. It actually cleaned the carpets better and I continued to use it. Now I would recommend on using it in a small out of the way area first in case your carpet isn't colorfast. I've used Vinegar to clean windows, coffee pots and many other things. It's a great cleaner. So is baking soda. It really can scour out a pan nice and not leave scratches. It's also nice on the smooth top stoves.

• United States
11 May 07
I have never heard of clorox clean up I will have to look for it. I have a glass top stove so the tip about the baking powder is a good one for me. I have been wondering what to use on it besides the stuff that came with it. I have had it since last summer and it still looks like new. I clean it up real nice after I use it and wont let my husband touch it. Thanks for responding and for the tip on the carpet cleaner too.

• United States
11 May 07
You are quite welcome. I know we have the smooth topped and now and then things do spill over and then you have to get it off. The baking soda works great for that. Now for a nice shine believe it or not what works great is this Window Cleaner that is a foam. It sprays on. That works at just a general cleaning and to put a shine on it. Clorax Cleanup is a bleach based cleaner. It does work great at a lot of cleaning from kitchens to bathrooms. They sell it in the spray bottles but also in the big refill jug. That's what I got confused with the carpet cleaner soap.

• United States
14 May 07
Thank you. I always love the home made cleaning tips. Not only has it saved me a good amount of money buy not buying the name brand products, but is has saved me a ton of money in a surprising way too. When I run out of something instead of running to the store I figure outhow to make do with what I have at home and them I dont end up spending fifty dollars at the store picking up a three dollar bottle of soap.

• United States
15 May 07
It saves me money too. Thank you for your comment.

• United States
13 May 07
Thanks for the information. I use vinegar and newspaper. Thank you for all the other tips though.

• United States
13 May 07
Your welcome. I have used vinegar for the windows also. It is really good for a lot of things. Thank you for your comment.

• United States
12 May 07
Thanks for the great tips. I'm always looking for ways to save money. Vinegar can be used for so many things it it really a great buy. I just cleaned the coffee pot with it today.

• United States
12 May 07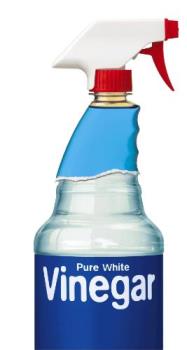 I have used it for that too. It is suppose to be good taking it as a stomach aid and for all sorts of other medical problems too. A bit in a glass of water. I just cant force myself to do it. Thanks for your comment.

• United States
11 May 07
Thank you, thank you, thank you...these are the kind of tips I like to receive. It seems like I'm always running out of something I need. It's nice to know you can find a substitute that easy.

• United States
11 May 07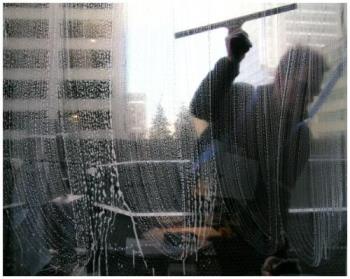 Your very welcome. I like them too. It is so much cheaper using the carpet cleaner products that you can make yourself. That stuff is so expensive. I really am happy with the window washing one too. They get squeaky clean.